Now I'm not someone who gets political, not even when it comes to Brexit taking our magic stars, but this phenomenon has to be mentioned. It is absolutely mental how this one thing has united the countries within the UK more than anything else. I feel we have actually joined as a team to create this strong movement that actually helped us achieve our goal. But without further ado, I won't leave you hanging on the topic for too long. It's "I'M A CELEBRITY GET ME OUT OF HERE!!!"
I'm not an avid watcher of the news, but I can tell you that not even the weatherman could have predicted this. The UK has actually joined together to improve our daily entertainment. I am gonna assume that all of you reading this today will be familiar with the show, but I'll give a quick wee run-down for you all. *clears throat* So a tall man and a short man host a reality TV show where 12 celebrities are made to stay in the jungle (or, because of covid, a castle in wales which tbh makes it kinda shite) where they are made to face trials with a bunch of gross crap, and they can also only eat rice and beans but can win stars in trials that will win them food for the camp. So that's the quick recap of the whole topic of the show, but I'll give a wee sentence about what has happened so far that has made the entire UK work together. *deep breathe* there is a guy called Naughty Boy who is obsessed with planning to leave the camp and he is really bloody annoying and I feel he is on drugs (he literally made a robin friend) but now everybody votes him in the trials to try and humble him and because he gets really annoyed and that is good TV.
That was all a bit fast but I mean what do you want me to do? Just go watch it yourself biotch. It is good though but I'm not gonna get into the full-on fucking review because that isn't what I do here. I'm here to talk about the absolutely hilarious situation that kinda shocks me and makes me laugh so much. So you know what I said about how Naughty boy is kinda very annoying and causes drama for no fucking reason? Well yeah, the entire UK has caught onto that on the very first day and we subconsciously decided we were gonna target him. I guess you could say that we are the people in school who always winds up the quiet kid and laugh when they literally go crazy. It is fun though I have to admit.
And for all those people who are reading this now and going down to the comments to say how I should be ashamed of myself, I'm gonna stop you real quick and tell you the facts. This man literally did one trial and his head went all over the place. No joke he didn't stop talking about how he wanted to leave the camp before he even put his foot in the door and was going on like "uhh, just remember that those people say they love you but they don't really" and "they are the reason I left, just remember that". Bitch you haven't even breathed the same air as them yet. You gotta go and turn everyone against these lovely people, but then when people get annoyed at you you're shocked like "Woah Woah". Just go and live with your bloody robin already because it's getting old real quick.
I do have to say that I think all the trials he has had to do have really humbled him. I don't think he is a considerate human being yet, but he is getting there. Is he really fucking slow? Like literally physically slow and aloof with everything he does? Yes, and it will forever annoy me (literally no joke though he is like one of the really slow people you can't get past on the street). But I think he is definitely slightly less shit than at the start. Maybe I and the rest of the UK can start to ween him off the trials. Give him a little more wiggle room to see how he copes again. If he starts working up again we'll send him straight back in, but if he has genuinely grown the fuck up, then we'll give him a second chance. We are reasonable like that.
Still, though, I find it so crazy how the whole of the UK just had the same idea. We can't agree on shit but we can agree on this. And it was literally without being mentioned at all. I didn't see anything about him on Instagram, Twitter, literally anywhere never mind talking about making him do all the trials. For all I know this is the first time you have read about him. To be fair I think I kinda did clickbait everyone and probably ended up with a bunch of politics reading this, but if you ask me this is definitely more interesting and relevant. It do be crazy though because we aren't all that different. We all know an idiot when we see one and we all know what to do with one when we do. And that is to make him drink weird shit and embarrass himself on TV. We do love drama I gotta admit.
Tell me in the comment section if you want me to keep you all in the loop with anything to do with I'm a celeb because I do watch it every night and it is some craic I must admit. Actually, I do have to speak up about yesterday's episode so if anyone isn't wanting spoilers then why are you reading this? The fuck. So yeah, anyway, why the fuck did Kadeena leave? I literally wrote about how the whole of the UK was finally on the same page but then you gotta go and fuck it up. Like you know she deserves to be there. To be fair I didn't want either of the two girls to leave but like oh my day's guys you gotta pull yourself together man. I just realised that is why people want you to vote so bad… wow. So yeah guys get your fucking phone out and save the good ones.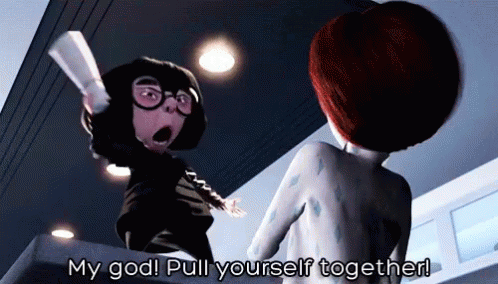 I hope you liked this post and let me know if you are keeping up to date with I'm a celebrity. Gotta love a little bit of Ant and Dec. Don't forget to like and subscribe for more content just like this which I try to post every other day. I hope you have a great day stay safe and stay yourself PERIODT.
---
Introduction Since the 5th of July, 1948, the UK has been blessed with free healthcare through the NHS, helping to provide critical treatment and medicine for UK citizens. Included in the NHS are the mental health service with psychologists, mental health nurses and many more specialised workers who work to improve the lives of others…
So it's the middle of the 2nd day of the year and I'd say it's been interesting, to say the least. I mean, not 2 hours ago I quite literally melted my glasses. Call me blonde, but I wore them into a sauna. In my defense, I have done that before when I had a…
Here for the second instalment of Discount and Deals we have TopCashBack. Not gonna lie to you, I've heard about this for a while and never bothered to get it because it's one of those things where it's "too good to be true". I mean how the hell are you gonna tell me I can…
Make a one-time donation
Make a monthly donation
Make a yearly donation
Choose an amount
Or enter a custom amount
£
---
Your contribution is appreciated.
Your contribution is appreciated.
Your contribution is appreciated.
Donate
Donate monthly
Donate yearly