So I would like to preface that I am a 16 year old who had a part-time job so obviously if you are like a mum of 5 or something and you are thinking about quitting, I would think it through a lot more than what I am going to mention but like just for the lols I am going to tell you my personal opinion.
I had been working at a restaurant for ages and like it was good and stuff but like also fucking horrible because I was paid fuck all, I was treated like shit but customers and other staff and I was literally working very illegal hours. Like I worked 11 and half an hour shifts one time. And at the end of that shift I was scared that this drunk couple were about to jump me or something. I did love the drama to be honest, but like that was only every once in a while. Tips were alright like but I also don't think that is the main reason I quit because I mean I feel bad for expecting tips. But I mean even fucking 10p to show your appreciation would be great. But no, I hated the job after a few months of working there and my manager was doing my fucking head in so I just quit. Let me explain some things more for you though to show you why I quit and then I'll sum up my feelings and regrets.
The Staff
Where the fuck do I even start. Well, I guess I'll say that the other waiters and waitresses where all lovely and it was my bad for not speaking to them much because I am quite as fuck, but like I do kinda miss that side of it. But there was this one chef who thought he was Gordon fucking Ramsey and would shout at everything you did. He would switch it up sometimes though and would actually be nice but then I would know that in the moment because I was scared that if I laughed or smiled he would dice me up and put me in a stew. So he definitely did my head in and made work a living hell. The thing is that he wasn't even head chef and would shout at you for nothing. My manager would be like that too. Like they were bipolar as fuck I swear to god. At the start I thought that my manager was really nice and that I just wasn't good at my job/she was trying to hold in her judgements. But then a few days before I quit, me and the other people working were talking about how fucking annoying she is. Like the best way to explain it is if a Karen did a sneaky twist and actually became the manager. No joke. She had that "school receptionist/nurse" walk and just would stare at me with her eyes wide opening if I even breathed in her direction.
There was one time when it was really busy and I was like what the fuck is even going on and I thought I had just got everything under control and she came over and was like "why didn't you ring these on?" and then I realised I forgot to ring on some drinks so I was like oh sorry but she was obviously pissed which I guess is understandable but also simmer down. And then later on I forgot again because I was just busy and it went out of my head, and then in front of the fucking customers (who were actually very nice) she went right up in my face and was like "why did you do that again? You can't do that. That's really bad. Why are you doing that? This is so bad for the business!" And here I am nearly in tears while she acts like I just bombed the place and the customers are right there and I am just smiling and apologising awkwardly. But I wish I could have said something and walked out because that would have been a bomb moment.
And the thing is, and I realise it now, is that I don't get paid to give a fuck. I really don't care if a fucking drink isn't put on the bill. Maybe tell me again in another £5 pay raise and then we can talk, but like I am the one doing you a favour. I could quite easily get some police down and they would have a field day finding evidence that it is a sketchy fucking employment system, but no, I am going to try my best and if it doesn't work out then fuck off.
The Hours
So I am in 6th year, which basically means my last 2 year before I go to uni, so it's stressful and a lot of work, but then I would have to end up doing a work shift after all that as well. Obviously that isn't there fault because it was my choice, but that was a me problem. The weekend hours and the lack of breaks was what did it for me. So I said before that I did a 11 and a half hour shift, and that wasn't my first one. I had done 2 other 11 hour shifts before and there was a time where I worked 6 days in a row. I mean I got the money and stuff but here is the catch. Firstly, that is illegal to even offer my age group those types of hours, and secondly, if your shift was over 5 hours, you were only given a 20 minute break. And it doesn't mean that you get another 20 minutes after 10 hours. No. No matter how long your shift is, as long as it is over 5 hours you only get 20 minutes. It was paid to be fair but like here I am on an 11 hour shift and only 20 minutes break. I would gladly take an unpaid break because I was exhausted at the end. That basically from open to close and having to cope with all the lunch and dinner waves of people. Have to admit I was near in tears all of those times. And this was all on a minimum wage job which is like £4.62 per hour, so I wouldn't even come home with enough to make it worth it. I would come home with some change and fucking back problem.
Customers…
Do I even need to elaborate on this one? NO. But I will anyways. Don't get me wrong, there are so many really nice customers that literally make your day and it doesn't even take much to be in that category. Just a thank you and smiling and not ignoring them. Also, if they've made a mistake they have probably had a rough day so just be kind and act like it isn't a problem. Now that we have cleared that up, lets talk about the Karen's that you meet.
To be fair, I don't think I have met them all because I only worked for a few months, but like I have seen more than enough. I have had people be like "this coke is flat" 10 minutes after I gave it to them. Like obviously it's gonna go flat if you leave it for ages. I have had people swear at me, make me feel uncomfortable *cough*men*cough* and people that are just done right fucking rude. And I can't do shit about it. There was this one time where this guy was like "can I call you honey" and here is me, 16 years old, just wanting to get his order and finish my fucking shift and just like "ha…" like what the fuck do I say. He literally could have been my granda but like… the audacity of this hoe.
There are also some guys that just wink at you, but I think that a majority of the time it is just what they do because they are literally with their girlfriend. So here I am literally "is that everything" and the guy is just here 😉 winking away and I'm like, charming tbh, but also what the fuck. It is funny though to be honest, especially when they pronounce things weird (although tbh I don't know how to pronounce some of them) and there are times where people are like "what should I get" but as a literal question and I'm here like "I really don't fucking know or care. Like I literally have 5 other tables and I don't give a fuck" and here I am "umm people really like the crispy chilli chicken" and they go for something completely different like "oh right, I'll go for the fish pie then please" and I'm just there like what the fuck. So 10/10 don't recommend you do that to anyone.
So I think I am going to wrap it up there but also I have to tell you whether or not I regret quitting and whether or not it was a mistake. I have 2 words for you, FUCK NO. Best decision of my life. I mean I was depressed before my job but during it, that was shit. Like I now have a bit of time to myself, I don't have to stress our about everything or whether or not table 6 got their bloody bbq sauce. Maybe it just wasn't for me, but waitressing is not my thing and I respect those who do that as a full time job because I could not be coping. But yeah, that's me all done and I hope you found this amusing or eye-opening in some sort of way. So if you take anything from this post, let it be this. You are the one doing your boss the favour, not the other way around, so leave that hoe. I hope you have a great day, stay safe and stay yourself PERIODT.
---
I'm not someone who is overly confident, or confident in any sense of the word to be honest, but I have found that there is something that people say when I first talk to them that instantly makes me want to get to know them and be best friends. I have also only really recognised … Continue reading The Method Guaranteed To Make a Lifelong Friend
I know that title makes me sound like I'm fucking ancient or some shit but like I am only 16. To be fair though this is me nearly becoming an adult and like is one of the biggest changes in life so I suppose I can talk about growing up. The difference between me now … Continue reading Growing up: Expectations vs. Reality
I'm in lower 6th and yes I have only been so for about 3 months but the thing is that I didn't even know if I wanted to go back to that hell-hole. The only reason I did go was because I didn't know what else to fucking do and I have FOMO so I … Continue reading Is 6th Year Really Worth It?
Make a one-time donation
Make a monthly donation
Make a yearly donation
Choose an amount
Or enter a custom amount
£
---
Your contribution is appreciated.
Your contribution is appreciated.
Your contribution is appreciated.
Donate
Donate monthly
Donate yearly
See, I don't really like it when people are cheeky to me. I mean you can be upfront and shout at me and I'll be fine with that. My sisters have conditioned me to that. But if you are being passive aggressive or cheeky in front of me or behind my back, I won't hesitate to fight.
No this isn't coming out of the blue guys, but something I did yesterday kinda got my blood boiling if you get me. Anyways, here I was at my friend's house for moral support because I was about to call my work and be like "hey girl so for medical and educational reasons I'm not gonna be able to work more than 8 hours a week but obviously I can work more on holidays thanks", and here my manager does the longest sigh ever, literally I could almost smell her stinking breathe it was that loud, and I was like shit what is about to happen. Then this bitch really stops the sigh and goes "that's not really helpful for us"
😮 Did I ask?! No I think the fuck I didn't so why the hell did you have to say that. Would you prefer I didn't work any hours? Do you want me to quit because I'll be more than happy to get out of this bitch. Like I actually don't even like work. When I tell you I was shocked, I mean I was back-from-war-tazer-in-the-back shocked. I still am at the moment tbh.
But anyways, after that, I paused because I was in denial at that stage or something and then I was just like "Ummm well… It's for medical reasons as well" because my doctor told me to say that so she legally couldn't fire me for it (I also wouldn't care if she did because then id use and never have to work again, I'm not too proud to miss that opportunity bitch) and here she was acting all nice again, miss cheeky bitch tryna get on my good side again. Like I actually have to go to work with her today and if she comes up to me and starts talking shit, I will happily throw hands. I mean I'm terrified of her too, let's not get ahead of ourselves, but she barely knows me and doesn't know how hard I can hit. BTW this is a joke don't be calling the police
Anyways yeah that happened and it really made me realise how much I HATE, despise, loath, work. Do I get paid minimum wages to only get a 20 min break during illegal hours?! I think the fuck not. Like I have enough money saved to get my ass out of that hoe and I only stay cause I want my parents to be proud of me lol. But you have to admit what she said was petty uncalled for. Like it was not necessary. I actually despise the working world and it sucks the little bit of life and dignity inside of me.
So what do you guys reckon I should do? Quit or just realise that this is life. Also if anyone is like a law person, is there any way I could use for doing illegal hours with only a 20 minute break. I mean that would be ideal lol. Hope you have a great day, stay safe and stay yourself PERIODT.
So I would like to preface that I am a 16 year old who had a part-time job so obviously if you are like a mum of 5 or something and you are thinking about quitting, I would think it through a lot more than what I am going to mention but like just for … Continue reading I Quit…Was It A Big Mistake?
You know. I'm not going to start slabbering about this hoe about the fact she might be listening to us, although I have a few creepy stories about that, or the fact she might be taking our personal information, because I mean why the fuck would anyone want to know that. Today I'm gonna talk … Continue reading Alexa | Let's Discuss It
I haven't posted in a while, obviously, and I ain't gonna explain why because it's more boring than you think. It's not like I went on a fucking trip to the Bahamas despite the fact I hope to go there some day if corona ever goes away. But anyways, a lot has happened like me … Continue reading Train wreck of thought
Make a one-time donation
Make a monthly donation
Make a yearly donation
Choose an amount
Or enter a custom amount
£
---
Your contribution is appreciated.
Your contribution is appreciated.
Your contribution is appreciated.
Donate
Donate monthly
Donate yearly
I'm going to try and keep this post quite small, kind of like the size of the tips people give. Yup, that is what I am talking about today and I would like to preface that this is in the most respectful way possible. I don't feel this way towards young teen or people struggling financially, but there are a few people who may have caused absolute hell to my day or are obviously well off financially that give fuck all and I need to get it out there to someone.
Now, I haven't been a waitress for very long and I also don't work in a fancy restaurant, but I work my ass off and give them the best experience possible. Maybe at the end of my shift I am less chatty but I am polite and efficient. I think it is my first or second week in this job and 2 days ago I had my busiest shift. I mean there were people out the fucking door and they just kept coming. I was stressed with learning so many things and having to communicate and put those lessons into practice almost immediately. Now that may not seem all that difficult but when you are already always stressed and there is so much noise and movement, it is pretty fucking hard. But then at the end of the shift, after serving so many bloody tables and a lot of big tables with 6-8 people, I got less than £4. I may sound like an ungrateful bitch but even I tip when I go out. Like it may not be a lot but it shows that I tried.
And you see, my problem isn't with teens not tipping because obviously they don't know any better, and I don't care if you just buy a small snack for yourself and/or your friend because that isn't a lot of work for me and it is only a small bill anyways. But I swear to god, if I have to get you one million drinks, go back and forth having to get different salts and sauces or you buy lots of meals and desserts, you should at least have the courtesy of giving the waiters a bit of recognition because new flash, this isn't what we want to be doing on a Friday night. That isn't your fault and it is our job, I get that, but I'm paid minimum wage and could easily do the bare minimum but because I value you and want you to have the best experience, I work hard. Also, if you think we are being slow, that is probably because we are handling a handful of tables at a time and trying to prioritize and remember all the shit we have to do next. We haven't forgotten about you, we want to get you sorted as quickly as possible and for me, someone who is new to the job, may take longer and make a few mistakes.
I have had a few embarrassing times, one just the other day, where I was so exhausted and mentally fucked that I just forgot the table numbers and I had to walk around holding plates of food and having no clue where it was. I would sometimes forget what table it was even for and then have to go back and ask the scary chefs and then I would forget what dishes it even was and have to act like an idiot. It is fucking scary to breathe and look you in the eye especially when you are fucking rude or ignorant. Even if you don't mean it and you don't necessarily do anything mean like throw water in their face, make sure you give them a smile and a thank you or just any indication that you appreciate their presence because if we didn't have waiters, you wouldn't get any food or it would be 10 times later and with worse service. Maybe you think of us as unskilled or something but we are important for you getting your meals and drinks and everything.
So here is something I feel like I need to say. I don't feel entitled to a tip. I don't expect every single person to tip because they may not know that is what you usually do yet. But what I don't appreciate is when you are rude and dismissive and don't give a tip, despite the fact we were of great service. If you don't have anything to give, we don't judge that, but make sure you look us in the eyes and genuinely show you are grateful. That may just be me and I may sound ignorant as it is my first week but every single waiter out there needs a bit of respect. I hope you have a great day, stay safe and stay yourself PERIODT.
---
See, I don't really like it when people are cheeky to me. I mean you can be upfront and shout at me and I'll be fine with that. My sisters have conditioned me to that. But if you are being passive aggressive or cheeky in front of me or behind my back, I won't hesitate … Continue reading I'm not above a fight
Now, I can't really talk for the guys on this topic because, being a girl, I have never been to a guys sleepover and no matter how old I am, my mother will never ever let me go to one. So if this is different for guys, if you even play sleepover games, do please … Continue reading Sleepover Games Are Sh!t | Let's Discuss It
First of all, to the people who are in the comments right now saying "It's makeup and I, not makeup and me" literally take you Hermione Granger ass outside or "I" will personally make Jeff Bezos land his fucking dick rocket on you. I mean would you slate Marley and Me for the grammar issue? … Continue reading Makeup and Me
Make a one-time donation
Make a monthly donation
Make a yearly donation
Choose an amount
Or enter a custom amount
£
---
Your contribution is appreciated.
Your contribution is appreciated.
Your contribution is appreciated.
Donate
Donate monthly
Donate yearly
To any foetus child out there who is like what the fuck are genes, basically they are the characteristics that we get from our parents and they make up who we are and what we look like. For example, I inherited my dad's white ass Irish skin which burns like a bitch whenever a bloody tea light goes within 1 mile of it. So it's not ideal. I also inherited his lack of eyebrows which shocked me, but you couldn't tell because you couldn't see my eyebrows expressions. I slightly blame my twin for that because, although it is probably scientifically impossible, I believe she robbed them from me in the womb. Unfortunately that doesn't stand well in court so I never got back what is rightfully mine smh
I do have blonde hair which really is the only thing going for me but it is going darker and I resent that but it is what it is. Oh and I forgot to mention, I swear my twin stole my teeth because I have two missing and she's a bit sus if you ask me. She isn't little miss perfect after all. When she dies I swear I'll find a long note releasing the truth. I don't know why she would do it but like it meant that for 13 years of my life I looked like your crazy young cousin whose only personality trate is losing their teeth. And now I have fake teeth that I sometimes think will fall out. IM FUCKING 16 YEARS OLD YET I'LL LITERALLY HAVE FAKE TEETH DRILLED IN MY MOUTH AT 18. I remember one time when I had to put my fake teeth in my retainers and one day I forgot them for some dumb fucking reason and I was like dad we need to turn back and he was like no. The trauma this man caused right then was astronomical but he didn't give a shit. I kid you not, I had to spend that whole day trying not to smile with my teeth or talk to anyone but then in one of my classes I forgot and smiled at someone and they looked at me like what the fuck and then was like "where have your teeth gone". Keep in mind I was 13-14 so all my teeth should have fallen out and grown back so it was weird. I also regret this moment because I could have pranked them so easily by acting scared and going "oh my god where the hell did they go" but no I had to really say "I forgot them at home". I FORGOT THEM AT HOME! What the actual fuck. No teen should have to say that they left their teeth at home. I am still recovering from that chat.
But back to what I wanted to talk about today. My pale ass skin. I kid you not, I only have two different options. White as fuck or red as fuck. Yesterday I thought I would switch it up a bit so I got burnt to a crisp. I regret it. Why do I never learn. I literally thought I could wish my way into going tan but instead I look like a fucking stop sign. It was dumb how it happened though because I must have forgotten to put suncream on like half of my legs and I didn't realize. Like I knew my attention span was shit but I thought I could at least pay attention to this. So I had work after and I was basically cooking the meals on my legs cause they were burning so much and then when I took them off later I thought I was turning into Elmo because those bitches were RED. I basically bathed them in aloe Vera and cried because I am now currently on the way to a beach where the general public are and they can see my bright ass legs. Everyone also seems to have to point them out. Like just when I stop thinking about it someone needs to pop out from the sky and go "OH MY GOD" literally like Janice from friends "YOU ARE GLOWING" and I look at them like no shit Sherlock. I didn't realize that my legs could double as a flare to attract planes and a heater to toast our sandwiches. Leave me and my burns alone. And of course my twin fans. That cheeky bitch. How did I get the pale skin, invisible eyebrows, missing teeth AND the mental illness 😮
Anyways that is the post and I'm glad to get that off my chest. Please feel free to comment some things you inherited from your parents or whether you relate to some of the things I have. Have fun in the sun and don't forget suncream bitches. I hope you have a great day, stay safe and stay yourself PERIODT
The answer is no, but it is also a bit more complicated than that. Do I like the first day of school where everything is new, you get the new time tables, new classes, new teachers? Yes, you could say that. But in general, I really could not be arsed to go back. Lately when … Continue reading Back To School. Could I be bothered?
Because I am SUCH an expert in this field, I am going to talk about all aspects. That directly translates to, I think about this shit a lot and think it would be weird to have "eyebrows, eyelashes, eyes and under eyes" in the title. So I guess we'll get into it, but first I'm … Continue reading Do You Know What's Weird? Eyes
Make a one-time donation
Make a monthly donation
Make a yearly donation
Choose an amount
Or enter a custom amount
£
---
Your contribution is appreciated.
Your contribution is appreciated.
Your contribution is appreciated.
Donate
Donate monthly
Donate yearly
You guys need to settle something for me today because just this morning I was confronted by a crazy, telly-tubby lookin' ass bitch on my walk and she really angered me, I will tell the story in a sec, but when I told my mum she seemed unfazed. So today, with your opinion, I will discover if I have anger issues or my mum is also a Karen 😮 This is a big one guys. Maybe you just had to be there but I really did feel like kung-fu panda-ing the shit out of her. Also, disclaimer, no Karen's were hurt in the following story (unfortunately)
So here I was, minding my own business as one does on their usual morning walk with their tiny cute dog following behind. I kept walking and checking up on el perro and saw there was a woman walking up behind me with one dog that was on a leash and another German Shepard that wasn't on a leash. I didn't think anything of it because my dog is good and doesn't like attack or any of that shit, but she is dramatic as fuck. Anyways, I let the woman go ahead because my dog was being slow and sniffing the dog that was OFF THE LEASH and may I add, the dog was 10 times the size of mine. Anyways, she went one way and I went to go another way and my dog was following the dog that was off the leash. The lady just laughed and did the generic "hahaha guess she is coming with me" (no this is not a kidnapping story) and so of course I did the whole "lol you are such a comedian" bullshit.
But then my dog unleashed the dramatic bitch inside her and started doing a whole high pitched yelp at the dog that was OFF THE LEASH and maybe put her paws on the German Shepard's face but like not with force. And then the owner got like crazy eyes and I was like "sorry about that, she is really dramatic" because she does that sometimes even though nobody got hurt or anything and it is all laughs, but then when I went to grab my dog she was like "get your dog right now!" But like in a really strict, scary way and I didn't realise at first because she seemed nice but then I realised when was walking away and I'm just like what an actual cheeky fuck. Like no dogs were hurt, I made a joke saying she is just dramatic, the dog on the leash that I am assuming is angry, was nowhere near them and her dog was bigger than mine so was not going to get attacked by mine. And she just turned so rude and was giving me a dirty look. I was near ready to fight but I only processed it after we walked away from each other.
So now I want you guys to comment and tell me if I misinterpreted it, but she sounded pretty fucking rude to me and nothing even happened. My dog just yelped and that was it and she is literally a miniature Schnauzer. I swear though… "get your dog right now!" Get your shit together right now you crazy lady. I wish I had realised and gave her a dirty look or just been like "right calm down it was just a yelp" or something like "sorry can you say that again, I forgot to act like I cared". Can you tell I've been thinking about this a lot? Usually I don't overreact. Like I seem like a very calm person but I also can take things the wrong way. She didn't sound worried though so wasn't scared her dog would do something but she sounded cheeky which meant I thought she was rude, obviously, and maybe she was having a bad day but it was literally bloody 10 am so like what could have happened in that time… like seriously. It's just things like that though that really annoy me because I know that if I was to like say something or like defend myself, she would be fuming because I'm a teen and then I would be backing up the idea that teens are entitled fuckers who are always angry. Like people think that all the time even though we are just sticking up for ourselves. Don't me wrong, some of us are like that but a majority of us are respectful but also know what we deserve.
Anyways, that was quite the random post I have to admit but please do comment on your thoughts because I want to know if I am overthinking this. But I will see you again tomorrow for more and hopefully I won't see that woman again because I might have a few words to say to her. I hope you have a great day, stay safe and stay yourself PERIODT.
---
Make a one-time donation
Make a monthly donation
Make a yearly donation
Choose an amount
Or enter a custom amount
£
---
Your contribution is appreciated.
Your contribution is appreciated.
Your contribution is appreciated.
Donate
Donate monthly
Donate yearly
I got my GCSE results yesterday and to be honest, I feel the same fucking way I felt last week. I mean there was no big sigh of relief or weight off my shoulders. I didn't turn ecstatic, it was just another part of my day. Like it was literally just reading letters on a … Continue reading I Got My Results and I Feel…
Bare with me on this one guys because I know the title makes it sound dumb as fuck, but we need to address this shit. I will literally make everything make sense to you because I know you know this but you don't know that you know it yet, if that makes sense. Basically, you … Continue reading Social Media If They Were People pt.1
Let's play a quick game of never have I ever. Never. Have I ever needed to hear that. Never have I ever wanted to hear that. Never have I ever felt good after hearing that. Never have I ever gone to someone's house and they didn't say this. Never have I ever been more offended. But literally why do people think that it would be a good thing to say to a teenage girl that they look just like an old, balding, wrinkly, angry, sore backed man. Like seriously what the fuck made you say that. There was actually one time I went to my sisters boyfriends house for some reason and I had never seen his parents before but I kid you not, the first thing they said to me was "you look just like your dad"… what dumb fuckery is that because I didn't even know he had seen them. Like what the hell. Needless to say, I never saw them again. Highly unappreciated to be honest with you.
The saddest thing is though is that I can see it. Like they aren't wrong. Did they need to point that out though? No. But they aren't wrong. One time at New Years there was this thing where you had to guess who was who from their childhood photos. Don't ask why. But we just did. And I was looking around when my sister called me over and was like "look at this" and so I did. She covered the hair of my dads picture and was like "look". This bitch really called me out because it literally looked exactly like me. Great start to the new year am I right. Like why the actual fuck did I have to inherit his non-existent eyebrows and his literal 5 head. Not appreciated father.
But yeah, I never get compared to as my Mum but like I guess looking like my dad, while embarrassing, let's me know I am not adopted because as a child I would be like "Oh mY GoD iM aDoPteD" just because I the only one in my whole family that has blonde hair. What do you guys get compared to. Is there anything other than your parents you get compared to or maybe even a celebrity! The only celebrity I've been compared to is the bloody monster from the goonies. He is such a babe though I guess.
Anyways, I hope you enjoyed this post and make sure to like and comment below if you have anything else to add. I'll see you tomorrow for more hopefully and I hope you have a great day, stay safe and stay yourself PERIODT
---
I think we all related to this title a bit too much when you first read it. I know that whoever clicked on this was like "this shit about to be good" and it is because I am going to tell you about a few times that I have asked that question in my head and I am pretty sure you will be able to relate to at least a few of these, and if for some reason you don't, you either don't have any siblings or you are a foetus and haven't experienced the world yet. So lets get started shall we.
"Are you in a bad mood?"
This one needs a bit of context but you can probably understand what I mean already. I hate whenever you are just having an overall bad day and you just feel a bit low and can't be arsed to do anything or act nice all the time and then your parents go ahead and say "why are you in a bad mood". I don't know if they don't understand but it sound so freaking condescending and I wasn't in a "bad mood", I was having a bad day and they are not the same thing. Just because we may not be smiling 100% off the time, it doesn't mean we are a full on annoying teen. To be honest, I get annoyed whenever they mention mood at all. Like if they were like "hows the mood today" and you just look at them like, was it that hard to just say how are you. I don't know if that is just me but it ruins the already depressing day. Just because I am a teen it doesn't mean that I am grumpy every time I am quiet. I rest my case bitch.
Looking at your phone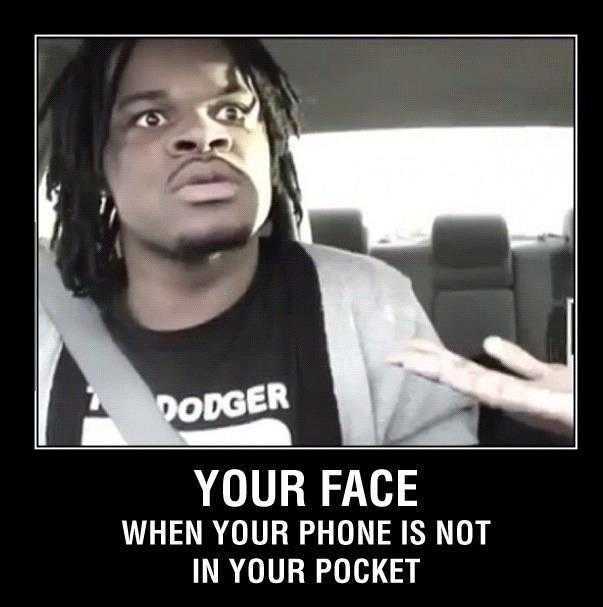 You know when you are sitting next to someone and you are just on your phone cause your bored as fuck and then they have audacity to just watch everything you are doing and they try to fucking hide the fact they are spying on you but like you aren't dumb so you can tell they are side-eyeing you. Like I don't know why but it stresses me out so much and I don't want to do anything because if I look up at them or move my phone so they can't see it, they get offended. Like bitch you were the one that was spying on me so don't get offended. I don't really mind if it is my friends or something because if I am on my phone it is for a particular reason you know, but it just aggravates me. Especially on road trips because I sit in the middle (so my sisters don't literally kill each other) and they both are able to just stare at my phone. Even though they usually don't, I am too scared to do anything in case they look over for even a second and then shout something like "DAMN YOUR SNAPCHATS SO DRY!!" or "Why are you playing that. That's so boring". That is the point where you just put down your phone and stare at them for a while until you reach the perfect moment to say "shut the fuck up" and then you go back to normal.
Jumping out
This one goes out to all the people with siblings who have high blood pressure from the fear that comes with walking past or through a door. It really do be scary because there will also be a 99% chance that someone is going to scare you or throw something at you. It is fun to be fair, if you are the one scaring or throwing something. But I have become very observant in my lifetime because I just scan every sound, movement and light to make sure the coast is clear. Going into my kitchen is the most dangerous place because people can hide at both sides of the door, but if you hide behind the door, I will see you because I look through the crack as I walk by. It is a skill I guess, no biggy lol. And our dog is a big give away too because he just stares at you like an idiot. Another thing is when you are sitting down and you just get the urge to annoy them. It is really weird and can lead to a lot of things. At my stage, we have moved on from attacking the other for what they do and now we kinda just stare at each other like what the fuck just happened. Sometimes, what I like to do is throw a pillow, randomly punch them on the shoulder, leave their door open and then just freestyle it you know. It is quite the fun one, unless they pick to fight back and you get scared that they actually will kill you 🙂
"Are you…"
The last thing I want to mention today is whenever people state the fucking obvious. Like they state every fucking thing as though they have just become the dumbest people on earth. It literally angers me to just talk about it. And these people pop out of nowhere. I could be walking outside with my dog on the leash and someone would pop out from the fucking sky and be like "are you taking the dog on a walk" and you just stare at them like "no, I'm leaving the dog outside to die" Like what the fuck does it look like I'm doing. Or when you sit in a room watching the TV and they come in and are like "oh, are you watching something" and you look at them like "no actually, I am fucking blind. Can you tell me where I am?". They literally ask the most ridiculous things too. I am sure that one of these type of people has just risen up from the depths of hell and asked "are you breathing" and then went back down laughing evilly, leaving the other person on the floor crying with anger. I can picture it now. Can people seriously not just connect the dots, it isn't that hard bitch.
Anyways, I hope you guys enjoyed that and you related to a few of them. You have to admit though, you have been through at least 2 of these. Comment down below if you have and also feel free to tell me what you get annoyed by and I might mention you in my next post. Don't forget to like, follow and comment if you liked this content and I will be sure to make more like this. I hope you have a great day, stay safe and stay yourself PERIODT.
---
To quote the bible, "God said let there be light, and he created Billie Eilish", or at least that is my interpretation. And with this light, the best songs, fan groups, vibes and album's thrived. I know I am a bit late guys because her album came out around 4 days ago but these things … Continue reading Let's Discuss Billie Eilish's New Album (2021)
I'm going to try and keep this post quite small, kind of like the size of the tips people give. Yup, that is what I am talking about today and I would like to preface that this is in the most respectful way possible. I don't feel this way towards young teen or people struggling … Continue reading Something I Realized About Being a Waitress
Ok so look, I haven't been posting in a bit because I'm busy and all that shit. Wow, I'm a poet and I didn't even know it. Anyways, I reckoned I would post something today while I have the chance and I wanted to do a wee story time or something. And this will be … Continue reading I Think I Know Why I'm So Stupid
Make a one-time donation
Make a monthly donation
Make a yearly donation
Choose an amount
Or enter a custom amount
£
---
Your contribution is appreciated.
Your contribution is appreciated.
Your contribution is appreciated.
Donate
Donate monthly
Donate yearly
There are a lot of common things people get annoyed at, whether that is just having to sit around all day or the WiFi not working, just stuff like that. I am not talking about these things today, I am talking about the little tiny things that others may not notice, just like one of those tiny flies that fly around your face while you are talking and you just can't stop getting distracted by it.
Silent But Deadly
I know what this title makes you think of, but that isn't it. What I mean by it is that I hate it when there are certain teachers who ask a question and go quiet for way too long. Nobody is answering and nobody know who is about to start talking first. Maybe nobody will, but that is even worse. There are three ways this can end. 1, you speak first. Nobody else talks and you get it right. Well done you, you stopped the bomb. 2, you start to talk, but so does somebody else. You both stop starting and stopping to talk at the same time, just that little sidestep you do when trying to get past someone. You never speak on zoom again in fear of this happening. 3, nobody talks, the teacher waits longer, still nobody talks. Suddenly, you find yourself in deep shit. The teacher is shouting, complaining about everything going on in their life. Their marriage, quarantine, drinking problem. They stop. Everyone leaves. So yeah, a majority of the time, it is not ideal. I hate the silence with a passion.
Sweet Or Sour
Right, this is literally the most annoying ever. This is when the teacher's are trying to act nice but everyone can tell they couldn't give a shit. To be fair I don't blame them, but passive aggressiveness annoys me in general. Like they just be staring at the camera and you can see it in their eyes that they are ready to slap us all, but they have ask a question like 'hope you guys are all ok'. Oh my god, or they like 'just text if you want me to help you with anything' but you can tell they will give you fuck all if you ask them. The last example of this is also when we have had quite a quiet class, so everyone is a bit on edge, and then at the end of the class they say 'has anyone got anything to ask' and then time just stops. We all have our mouse on the end call button, even the teacher, but she just stares as if we have literally failed her as a class. She is as close to giving up as she is to the camera. Just their face staring. It do be giving me nightmares. Yeah, that kind of passive aggressiveness just gets to me :O
*crickets* THANK YOUUUUUU
Ok, so I guess this is nice for the teachers, but this is when the class is so quiet the whole time and then the teachers say 'bye' and then there is a long silence when everyone stays on the call waiting for one person to say 'thank you'. Then everyone erupts and says THANK YOU at the exact same time. I do feel kind of bad if we don't do that I guess, but the thing is, nobody wants to be the first person so you are just waiting there awkwardly and then all of a sudden your ears are blown off. I just can't deal.
The most important thing is _/\/\/\_ is that all OK guys?
Just ignore my attempt of trying to portray a glitch through a keyboard. And to be fair, this kind of a big thing that happens to probably everyone, but… get over it, this is my blog. LOL anyways. You could have been sitting through a whole bloody lesson just for this one piece of info that you need and then that is the moment that they glitch. You just waiting for it and all of a sudden, BOOM, WiFi is non-existent. Yes, I probably could just ask for her to repeat that. Will I know? No. Why? Because then the exact same thing I explained in the first example will happen, and I am still recovering from last time. I mean maybe the thing she said wasn't that important, right?
Time is Ticking Bitches
In our school, our classes are only supposed to be 45 minutes each to give us time for any technical difficulties and stuff like that. Now lets play a bit of 'never have I ever'. Never have I ever finished class in 45 minutes. Never have I ever not been rushing to go onto my next class. Never have I ever had my class run into break and lunch time. Oh wait! I have actually. The only thing getting them away from it is the fact they are my favourite teacher. And every single time they keep saying 'I am conscious of the time guys, don't worry'. Umm, I don't think you fucking are because the time is ticking. And then they keep going on with other questions and it is so dragged out because nobody answers and then they do a massive conclusion and then there is the whole bloody awkward THANK YOU thing at the end even though we have nothing to be thankful for!!!!
What Is Time Anyways
On the topic of time, I don't think that the teachers really realise that the timetable is still a thing. They be starting and finishing these lessons as though they themselves are literally time. They also forget that, just because we at home, doesn't mean we have more time for work. They be like 'here is a big pile of homework', we all panic but she says 'don't worry, I know it is a lot', relaxing, then 'I am setting it for tomorrow instead of the end of the day', PANIC. They really woke up and chose evil.
Thank you so much for reading, I hope you enjoyed and this actually makes sense for some. Hope you have a great day, stay safe and stay yourself PERIODT
---
Trust me guys, these ones are gonna get you only the floor because these are so hilarious. Get your gran's oxygen tank because you won't be able to breath after this.
The weekend
Why the hell do I blink my eyes and the weekend is gone. I waited 5 bloody days just to get to Saturday but then you just leave so quickly. You left faster than Donald Trump did on inauguration day. The truth is, Sunday isn't even a real weekend because all I do is get mentally prepared for the week ahead. If the weekend was a human they would be a man because they have the bloody audacity…
'Nice' Teachers
If a teacher talks to the class and goes 'I am gonna be nice and not give you any homework for over the weekend', they act as though they just saved us all from bloody global warming. I mean I am just here like 'Ok miss bare minimum'. That is literally what is expected of you. You want to be the fun teacher or just the down-to-earth teacher because they aren't gonna tell us the story of how 'I was once a teen too' while they smile obnoxiously because I see what you are tryna do there hun and it is appreciated but like, a lot has changed since your time. Do you want me to show you the graph of mental illnesses for you?
Ripped Jeans
The funniest thing you could EVER say to a teen is 'do you want me to fix those for you' when they come down wearing ripped jeans. Trust me they will appreciate that so much. Did you see what I did there? It's a scam. LOL literally never say that because I trust you we have heard that 1000 times before and it got old the first time you said it. It is called fashion Mr has worn the same shirt for 15 years. So yeah, just sit your ass down and mind ya business. Thank you.
We Are Here
Who else's patterns thought they were literally Michael McIntyre whenever you were on a road trip and you would ask 'are we here' and they would do that massive smile as they look behind them and say 'YES, we are here. But we aren't there'. Bitch, I be looking out the windows to find the need. Why do you literally piss yourself after that. You know what I mean but you just gotta rub it in. I don't really want a grammar lesson after 4 hours of driving and 5 applegreen stops.
This World
Please someone explain why the News has turned into a comedy program. I literally get that wee message on my phone and I am like this bitch is crazy. Everything that happens sounds so ridiculous. A pandemic? Yeah right. Global warming about to literally kill us? Sure. KFC ran out of chicken? OH SHIT.
Pockets
To be more specific, women's pockets. This is one of the things you know a man made. These pockets are so non-existent that they may as well be called the 'flat earth'. Grandpa in my pocket would even be suctioned into the pockets (if you are a cultured child you would know what that is referencing). If I can be a bit stereotypical for a second, women are the ones who bring EVERYTHING with them, apart from a coat but that's beside the point, so why the hell give us pockets that can barely hold an atom. And then guys are over here like a snail because they can fit their whole house in those pockets. Whenever I put on absolutely anything and it has pockets, you will know about it because that is the best thing ever. Normalise giving girls actual pockets and not just those ones that are made by the devil himself because they look like pockets but you literally cannot put anything in them.
Thank you so much for reading. Please like, follow and comment if you liked this post because this is one of the most relatable things lol. Hope you have a great day, stay safe and stay yourself PERIODT
---
I know that some people might get a bit… enraged by this but it is true. I just hate it when people tell me to just 'be positive'. I mean they act as though I am just gonna stand up tall and be like 'ya know what, you are so right'. Do you seriously think that it would be that simple. Let me just have a wee bit of a slump OK.
---
Of course there are some exceptions, like when someone is reading out your blood type… wow I really do hate myself for that. Now all of my followers are just gonna be middle aged dads. Well… OK let me just be serious now. The times you can say it are when a small event happens. Like you get one bad grade, or you only have one more coin left for the claw machine…
but that is just because they are literally the most meaningless things in life. I mean you don't go up to someone who is like clinically depressed and be like 'it's OK, be positive'. It doesn't work like that grandpa, life has changed since the bloody wheel was invented. It just annoys me that people blurt out the most ridiculous things like that, and the thing is, you know that a majority of the time they are actually trying to be nice, but I mean, just don't say that.
To be honest, I am not 100% sure why this angers me like it does, but it just makes it sound as if you think that what they are going through is literally meaningless. I mean you wouldn't go up to someone in the army who literally is in the middle of no-mans land and just be like 'just relax'. Like what the hell do you think is going to happen when you say that? World piece will just suddenly be restored? No, you try to bloody help them. Although, in terms of mental health, the best thing to do is just be there for them and not try to fix everything.
Sometimes teachers say it as well. They will literally stand at the front of the class with a massive pile of homework and be like 'I know I am only giving you one day to complete this all, but just be positive and you will get through it'. You know what Karen, you just changed the world. I mean I don't think I can fear sadness ever again. As a matter of fact, let me just do everyone's homework. Literally words can have no magical affect to make us all better. Even if you have good intentions by saying it, just still don't do it.
There are some times in life where you can be having the worst day. One of those days where you just suddenly realise that this is how your life is gonna be forever. You look out the school bus window, at the exact same time everyday, at the exact same street where all the workers are walking home. You see that man you see every day, wearing the exact same clothing, walking around at the exact same time, exact same place, doing the exact same thing. And you see that in everyone. You can see they have all just, accepted it. And you really don't want to become like that but everywhere you look there are lifeless people whose bodies run on a schedule, powered by the money they get to buy the bare necessities. That is what I was feeling one day when I got off the bus to walk home. Nothing had changed. I got their at the exact same time. There was the exact same person walking their dog, the sun was just setting, and this man was mowing his lawn. He looked up and spoke to me. He said 'hey, these are the best years of your life so just be positive'. I looked back at him and I could tell he felt as though he had just made someones day. I don't blame him or anything, I mean how could he read a teenagers mind. But I just smiled and walked on. The sadness that made me feel was so overwhelming that my heart was nearly on the floor. I just couldn't bare that this life would only get worse. I mean it feels so impossible but I guess it's true. I guess it is time that I just accept this life and work that office job where I work for someone else everyday. Not thinking for myself until I need to figure out what I should take out of my grocery list so that I can afford the shopping this month. My family is so great and we have been so lucky financially, but for me I just feel like I won't get that. And it was the fact that he just said to 'be positive'. It sounds so simple, like I should just pick myself up and enjoy every second. But how can I do that when I know it is all gonna be worthless and nothing is gonna come from it.
I suppose that is why I don't like the phrase. I think it should be banned. Replaced with just your presence. Obviously not from a stranger, but someone you know and trust. They should just look at you with all the compassion they have because that communicates better than any word in the dictionary.
Sometimes downplaying someones emotions can be really damaging to them. Obviously, we know you don't mean any harm, but when your head is filled with awful things, it morphs any good intentions into bad ones. I know from experience that it is like that for a lot of people. They don't hate you for what they say, they just feel misunderstood or as though they are literally insane. You don't need to use your words all the time. Sometimes just being there means the most.
Thank you so much for reading. I really hope this either opened your eyes on how to communicate with others, or reminded you that you aren't crazy if your mind switches the good into bad. That isn't your fault. Please like and follow if you enjoyed this and even leave a donation if you like. Anything is appreciated. Hope you have a great day, stay safe and stay yourself PERIODT.
---
Make a one-time donation
Make a monthly donation
Make a yearly donation
Choose an amount
Or enter a custom amount
£
---
Your contribution is appreciated.
Your contribution is appreciated.
Your contribution is appreciated.
Donate
Donate monthly
Donate yearly
OK, so this one is gonna confuse all the Karen's out there so let me break it down for you. Not all teenagers are disrespectful and/or criminals. Now I hope you understood that but I'll give you more information now.
Teenagers are not only split into 2 groups like they are in the movies. There are more than just brats and nerds. Don't get me wrong there are some annoying mofos in this world but sometimes if you get to know them they aren't so bad. So if a kid walks close to you and doesn't fall to their knees and bow down to you, that doesn't mean they are disrespectful. They just have a bit of self respect.
A lot of the time people have to act like they are tough to be able to stay with their friend group and not get beaten up so before you start shouting at them, just know that they probably aren't a bad person. Like I don't know what they taught you in school but we are taught that people have to put on a 'mask' to hide who they are so we need to appreciate that. So take your Donald trump-loving-ass back to school bitch.
I don't know if anybody else feels this way sometimes but when I go on a walk or do anything with my friends, I get scared that people are going to think that I am a disrespectful teen. I try to not look intimidating and me and my friends are nice people but when it gets a bit dark or if we are quite loud I worry that we are gonna be thought of as 'regular teens'. WTF is a regular teenager anyways because there isn't one group and everyone is different. I mean I understand they think regular teens are rude and create a lot of mess but they literally judge that from the split second they see us from their car. Just because it is dark outside doesn't mean we are literally smoking weed or about to rob a bank. For me it just means that I lost track of time with my friends because I was having fun. I mean I don't know about you but I am TERRIFIED of being out at night. Mainly cause I am a teenage girl and there are sketchy people around.
I think that movies affect adults too much. I would say a majority of the people my age are nice people and completely different to what is shown in movies. Like shockingly different. I mean movies just want the drama so obviously they are fake. Yes, there are some annoying people my age that I am quite scared of but they are probably like that for a reason. Like a bad home life or just in the wrong crowd.
I just hate the fact adults immediately assume that I am going out to get drunk or rob a bank or something. I
mean maybe I'll have a wee drink but really I just want to enjoy the years of semi-freedom before I have to work a 9 to 5 job. Why can't we do anything without being watched by security guards or Karen's. Just let us have fun. And then they hit us with 'I was a kid once, don't try to fool me'. First of all, where the hell were you going with that because you basically just admitted that you were as 'rebellious' as us, so who are you to tell us off. And secondly, when you were a kid, smoking wasn't seen as giving you cancer and probably you were hit with a ruler in school, so bitch times have changed in the past 50 years. Don't compare us to you.
So yeah, to end, let us have freedom and not be scared of being judged. Maybe we wear short skirts because we feel good, maybe we don't smile at you because aren't having a good day, or maybe you need to reevaluate your perception of teens. But what do I know, I am only a teen myself.
I really want to keep all my posts free for everyone but if you could donate even a little change to keep this going i would appreciate you so much. No pressure of course but if you have the money to spare.