You guys have to agree with me when I say that a lot of things we do nowadays is heavily judged. Like there are a lot of things that people aren't willing to admit they do because people will laugh at them and call them a basic bitch or a pick me type of person. Don't get me wrong, there are a few things that mean that you are definitely that type of person but like some things are a bit of a stretch. So yeah, I guess I will expose myself today and show you some of the things that make me "that bitch".
Starbucks
Being a blonde teenage girl, I feel like I am already set up to get judged 10 times more than others because you know, I look like the dumb blonde whose only personality trait is sipping iced coffee obnoxiously loud in class. But like I do love myself a wee iced coffee. It doesn't have to be Starbucks I guess but Starbucks is the place you usually get judged for going to. Especially on holidays when you are literally sweating your ass off and you step into the cafe with a gust of cool air hitting you and the sound of the coffee machine. It is literally so good. I don't know why but I love the sound of the coffee machines in cafes. So you can call me a basic bitch for liking a cheeky wee Starbucks iced coffee on a nice warm day because I won't stop for nobody PERIODT
Water
We are kinda focusing on the drinks today aren't we but they are important ones to mention I think. I love water. I don't know why but like water really hits different. When you are absolutely parched, you don't reach for a bloody coke no matter what the ads show. You go for a freaking water and that shit is amazing. Like even at a restaurant, I might be that girl who orders water. That is partially because I am broke but like I do enjoy water. But then the one time that I do get a fizzy drink or something, there will be that one adult who is like "oooh, teens and their cokes these days, can't get them off it". And you just stare at them like "this isn't fucking cocaine, like I haven't had one in ages. I don't have a bloody mini fridge of things like other teens do". So yeah, I guess I'm just quirky lol. Forget I ever said that last part that was a joke lol. But despite the fact people think it is boring to like drinking water and every time you get it instead of a monster energy drink you are literally shunned from the friend group. And you know what, I am not taking it any longer. You all know that water is the best.
Dishes
This one is kind of a different one because I don't really think that a lot of people my age will relate to this but I actually like doing the dishes. It is just like so relaxing when you are doing something while just watching something on your phone and it is nice to see the pile of dirty dishes go down and then you put stuff away and it is very visually gratifying. I always like to see the results happen you know. And I bet that some guy is gonna be in the comments like "well it's in a woman's nature" and to that I say shut the fuck up and I am only one woman and I know that probably a majority of us don't like it but we aren't gonna get all political here sorry about that. But the one thing that I hate about doing dishes is when people keep putting dirty dishes in the pile and I'm like where was the fucking need. I mean since when did you have a whole fucking IKEA in your bedroom? I also hate afterwards when you have to clean the drain and there are pieces of disgusting food at the bottom. Literally the bane of my existence. I think that one of the worst punishments would be being in a bath and there are bits like those in it and so you can feel it all over. That would be hell
Ed Sheeran
I know this one is about to get controversial but I swear that one day Ed Sheeran was just completely cancelled and I really have no clue why. Like I see so many things saying that people who still listen to Ed Sheeran are weirdos or they wouldn't be caught dead listening to him but like some of his music is good. I mean would I be a crazy fan girl and buy his hair on eBay? No. But do I listen to some of the absolute classics? Hell yeah. Someone please explain what he did because I don't know why I am supposed to be embarrassed for listening to him. He is a good singer too so that can't be it. I swear to god, if it is because he is ginger!! Literally that would be so hilarious but like it's 2021 guys, we gotta start getting over that ok.
I Don't Cry at Movies
This one might seem normal at first. Like there are people who just don't cry at some things and that's fine, right? Well, what if I told you I didn't tear up at "The Notebook", "The Boy In The Stripped Pajamas" or "Marley and Me" but I did cry at "Moana", "Inside Out" and "Little Women". Yup, kinda a weird mix. And you know the 3 that I just said I cried at, those are the ONLY movies I have ever cried at. Well, excluding the time I probably cried at bob the builder because I was forced to watch it over and over as a baby. Bob the builder is such a show though you have to admit. But no, everyone says I have a heart of stone because while they are over there buried in tissues, I'm in the corner making fun of them. You do have to admit though, whenever Moana's grandma dies it is so fucking sad and then when she comes back as a fucking fish and starts singing. Moana could have sailed in my tears bitch.
Anyways, I think that is all that I will mention for today. Don't forget to leave a comment if you relate to any of these things or if you do things that others may judge you about. We probably all do it so like don't even be worrying and even if we don't, there is no judgment here. But yeah, like, follow and comment if you enjoyed this content and, if you can, feel free to donate some money in the box down below to help the blog keep going. Anything is appreciated. I hope you have a great day, stay safe and stay yourself PERIODT.
---
Hey guys, so this post is gonna be a wee bit shorter because I got acrylic nails on the other day and it is so fucking hard to type with them on so I will have to get used to it. I mean the fact I make so many mistakes with these really stresses me … Continue reading I'm Disappointed In Myself…
We love a good self-deprecating post. It is kinda fun though because it is easy and I can say anything I want about myself and I won't offend anyone, unless you are literally the exact same as me. Multiverse?! But yeah, some of these things are kinda basic but, being a person with a typical … Continue reading Things That Make Me Feel Stupid (well, more than usual)
Make a one-time donation
Make a monthly donation
Make a yearly donation
Choose an amount
Or enter a custom amount
£
---
Your contribution is appreciated.
Your contribution is appreciated.
Your contribution is appreciated.
Donate
Donate monthly
Donate yearly
We love a good self-deprecating post. It is kinda fun though because it is easy and I can say anything I want about myself and I won't offend anyone, unless you are literally the exact same as me. Multiverse?! But yeah, some of these things are kinda basic but, being a person with a typical low self esteem, I feel a lot of things make me feel stupid. I'll only list a few things today though so I don't make myself look like an actual idiot. This is just for the lols as well guys so don't get too offended or like anything like that.
Paint-by-numbers
This one doesn't make me feel so much as stupid as it does untalented. Like I really have 0 talents and it shines through in paint by numbers. My mum got me one and it is really fun and I enjoy it like, but I don't know if my hands are too shaky but I can not keep it neat and I can't keep it even either, like you can tell there is more paint in some parts. I can also tell that art is not my strong point because I just can't figure out how much paint I need for a certain bit and I end up getting none on my brush for a big section and then literally the whole wee tub for a tiny section. You do have to admit though it can be quite hard when you have the little bits and, me already being quite blind, has to go right up to the picture as though I am freaking lying down or some shit. Do you guys get that in school where you like realise that when you are writing your face gets so close to the table and you are like when the fuck did that happen. I always find that and get super embarrassed because there really is no need for me to do that.
Another thing about paint-by-numbers that I know every fucking one of you understands is how hard it is to open the lids of the paint. Like they are so tiny and literally hurt and you are scared it is just going to go flying everywhere when you do. I am better than a few years ago I must say but like some are so hard and I really do feel defeated by a piece of plastic. It defo fits into the same category as that other packaging that knives or scissors are in and can only be cut with knives and scissors so you are screwed because the thing you need to open it is the thing that you are trying to get out. As you can tell, this is quite a passionate topic for me
Conversations
This happened like literally 10 times yesterday and I know a lot of you guys, if not everyone, will feel the same way. There are a few things withing this category that I want to mention, the first being that you can't understand what the person is saying and you ask them again and again and eventually just go off their cues. Like I had asked my friend to repeat herself twice already and then I saw she smiled so I was like "aha oh really" and like nodded my head and smiled. She could have been saying absolutely anything and I would have no clue. Then you just awkwardly stop talking because you don't know what to say after and you spend the rest of the day trying to figure out what they say. And sometime when this happens and you think they said something but you are like what does that mean so you say what you think they said out loud and they are like what the fuck that isn't what I said lol and then when you hear yourself say it you realise you are so dumb and it was so obvious. Like say my friend was talking about cinema's or whatever and I was like "who's cinema" and then I would be like that was so stupid. That was actually the worst example I could have used lol but we move.
Another thing that makes me feel stupid is when you are having a conversation and you either can't pay attention to what they are saying for some reason or you can't keep track of it and despite the fact you were listening, you don't know where that part of the convo came in. It is so hard though whenever you can't pay attention to someone who is talking but you want to and then you are thinking too much about trying to listen that you can't actually remember what they just said but now they are asking you a question that gives no indication of what we were talking about like "what do you think" and you just panic. That literally happened to me at my job interview and I nearly shit myself. And then when you get into the position of not understanding when that part of the convo went in and you have to ask so many questions that they probably just explained like "so what was that cat? Whose was it? When and where did you find it?" And you realise you just asked the whole fucking backstory that doesn't even matter and then sometimes you still don't know what they are on about
Drinking
When I say drinking, I don't mean like alcohol or whatever, I just mean the action of drinking. I just can never seem to understand basic physics in the moment I am drinking from a bottle. The number of times I drank too much and had to literally drown for a second so I didn't spit anything out is actually ridiculous. It happened so much on online school too because my camera was off, luckily, and I was bored as fuck so I would just be looking into space and the only thing I could do was drink more water and then I just didn't grasp that if I picked up the bottle quickly and brought it to my mouth then a wave of water would happen and end up going all over me. It was so humiliating despite the fact I was the only one in the room. Do you think that someone has actually died from swallowing too much water and literally not being able to breathe. It hurts to doesn't it. And I always seem to miss my mouth when drinking out of a glass and I am like "hmm why is there water going down my top" and then I'm like oh cause I'm an idiot. What I also hate is when you just took a drink of water and someone makes a joke and you have to literally fight for your life to not spit it out everywhere. You literally look like a puffer fish and it is not ideal.
"Child Geniuses" The TV Show
This is one of the examples where it makes me feel dumb but I am glad I'm not one of them. Like I genuinely feel bad for those kids because they defo have no friends or spend time doing normal stuff and they will become depressed and like become a hippy. That is true though. I mean great if you child is smart but like why put them in a competition that, if they doesn't win, will make them think they are dumb but they really just aren't. And some of the things they have to do aren't even good for life. Even some school subjects are more useful than what they do. They have to fucking learn the order of a deck of cards and like all of the streets in London which is literally one of the hardest tests and adults struggle to do it. And the spelling bee… don't get me started. I had to use auto-correct to spell geniuses. That is no joke. The spelling bee is better though but literally makes me feel dumb as fuck. It also cracks me up though. They are so proud of themselves and literally spell the most fucked up words. Iridocyclitis
Anyways, I hope you enjoyed this post and if you did don't forget to like, follow and comment what else makes you feel stupid and see if anyone else can relate. But yeah, I'm going to go a do things that make me feel a bit smarter than usual like watching Dora the explora. I can always find the things before she does, lazy bitch. But yeah, I'll see you tomorrow for even more. I hope you have a great day, stay safe and stay yourself PERIODT
---
Support my blog by donating some money (everything is greatly appreciated and means I am one step closer to keeping this dream alive)
Make a one-time donation
Make a monthly donation
Make a yearly donation
Choose an amount
Or enter a custom amount
£
---
Your contribution is appreciated.
Your contribution is appreciated.
Your contribution is appreciated.
Donate
Donate monthly
Donate yearly
Read some more posts
You guys have to agree with me when I say that a lot of things we do nowadays is heavily judged. Like there are a lot of things that people aren't willing to admit they do because people will laugh at them and call them a basic bitch or a pick me type of person. … Continue reading I Hate To Be That Bitch But…
Ok guys, we aren't about to get into some existential shit today because I don't think I can take that at the moment, but I guess it kinda will be but like to a certain extent, so kinda just be warned about that but lets get started into it. This is another weekly reminder post … Continue reading It's All About Perspective
Lately, since the whole Logan Paul and KSI fight or whoever it was, all tiktokers and youtubers have literally been fighting for no fucking reason. I mean at the start it was fun you know, like it was new and exciting, like a relationship. But also like a relationship, they get old and you realise … Continue reading To All The TikTokers That Are Fighting Each Other…
I feel like a common theme with my content and the titles is that they all seem like I am about to go into some political talk as though I am about to rant about taxes or other Karen shit, but like it really isn't, so I don't know if I attract the wrong audience with it. I can imagine a bunch of middle aged women getting their hair pumped up at the back, like the typical Karen's do, and getting ready to take notes on the topic so they too can complain about public transport or some shit. And if that does happen to be you, you are gonna be disappointed because it is just my opinion and for a bit of a laugh. I do honestly think public transport is great because of global warming and all that, but like that is the most political thing I am gonna be saying in this post so like I'm sorry to disappoint I suppose lol. I'm gonna go through each form 1 by 1 just because… well I don't know why but I just am and I don't know why I am telling you but lets just roll with it.
Trains
In all honesty, I love a good train. I think it is my favorite form because it is more relaxed kind of but still not very relaxed. I don't know why though but they stress the shit out of me and I actually do know why so let me explain. I hope I don't sound insane, but I also feel the same way about roller coasters which is that I kinda forget that a human controls them and they aren't just on a time limit. And what I mean by that is that when I go on a roller coaster I get really stressed that the people aren't going to get to me quick enough so they won't be able to check my harness, when in reality, they control it and only start it when everyone is on. It isn't like they have to get it all done in 5 minutes and if somebody isn't strapped in right then that's too bad. I feel the same way about the train too, so I feel that if the people getting in first take too long, they will just shut the doors and leave but like people control it so they wouldn't do that unless they were like bunged up. So that is kinda stressful I suppose.
These are good though because they are quick and usually not too disgusting and they are quick too. Kinda nice vibes as well ad make you feel kinda grown up but like I wouldn't be wanting to go on at night because, as a woman, I don't think that would end well for me but like oh well. I think I made another post not long ago talking about how the train conductors are also really scary usually and act as though they have been pissed off since the day they were born, but like you just ignore them I guess and you are fine. Sometimes you can get lucky where they don't get to you in time so you don't have to pay and that is an added bonus like. Another thing I also get stressed about is getting onto the train and also just the train platform. I remember the first time I went on the train alone and my mum was waiting at the platform until the train left and she was in front of the yellow line and I was so panicked even when the train wasn't moving. I was acting as though she was about to get sucked under the train just because she was close to it. I still kinda get scared of that. And when you get onto the train and have to walk over the gap to get in, I always feel as though, somehow, my phone or whatever I am holding, is going to fall in and then I will never get it back. I don't always feel like I will fall in, but like I have to hold onto everything for dear life because I think it is somehow going to propel itself under the train. How embarrassing would that be if I did though. I always feel like I left something on the train too even when I literally didn't bring anything onto it lol.
Bus
This is hands down my least favourite public transport. Like what the actual fuck I hate it so much. It is stressful enough when I have to get on it to go to school because I feel like I will get on the wrong one and end up in Russia or some shit. And the time table, like I just don't trust it. You have to make sure that you get on the right one and when you do there are barely any seats so you have to end up sitting or standing next to the druggy who smells like actual shit. And even if you do get a seat they are always so dirty and infested with like 100 different viruses. It is so stressful as well when you get on and they just start moving the bus when you are still paying or just getting to your seat and you are literally flailing everywhere. It's as though your drunk or something and they always suddenly stop and send you flying into someone. I always get scared that they will not stop at my stop for some reason.
My school bus for going home is literally shit. There are no seats, there are first years running around and shouting everywhere and you can't even tell them to shut the fuck up, the drivers have anger issues and they sometimes put up the wrong fucking number so they drive a different way and you are like am I getting kidnapped lol. And if they do take the right way at the start, they fucking miss the last stop and we are like "umm where are you going" and they act as though they don't know shit and are like "where was I supposed to go" and then take a bloody one hour detour just to turn around. It is so stressful and packed and they never have the heaters on in winter but in summer they seem to work and the air conditioning is broken. I hate buses with a passion and I always will
Taxi
I don't really know if they are included in the public transport category but they need mentioned anyways. They aren't too bad like but why does it have to be so awkward and expensive and also kinda embarrassing when you have to take one because you were late to school. When you get one you have to sit there awkwardly or just engage in small talk that makes you want to pull your eyeballs out. The people driving are usually quite nice though and the actual car is nice and clean which is a good touch. I don't live in New York so like these aren't any crappy yellow ones. You have to call the company to send someone over and they are nice and all so that isn't the bad part but why the fuck are they so bloody expensive. Like I guess you have to pay for gas and it is more private but like for fuck sake. You just look at the meter going up every second and you get a fucking heart attack. Sitting in traffic wondering if you can afford to get home. Like what if you don't have enough money to pay for it all because it is more than expected? Do you just walk away or what
I remember in primary school we went in taxis to go to things like swimming and school trips and we thought we were the bees knees. Especially if the teacher didn't go in your car and it was just your mates and the driver. There was this one time though when it was just me, my friends and the driver and we got in and the teachers were taking role or whatever and then our driver just drove straight away because the car was full and we were like what the fuck because nobody else had left. The guy was really nice but like on the edge of scary but like he did get us to the place but then 10 minutes after, our teacher finally got there and was like what the fuck because she though we were getting kidnapped or some shit because she didn't tell the driver to go yet. Kinda fun times I suppose. You would have to be dumb to kidnap someone in a taxi though, pretty obvious like.
Planes
I do love a good plane, don't get me wrong. I mean I love the vibes, it is quiet and you can relax. It is quick and you get the best shows in the world, the safety briefing. But what the fuck is up with the food. Who pissed off the cooks to make them prepare this. I don't mind the snacks and stuff like the muffins or tea because those are fine, but like I remember I was flying over to america from Northern Ireland and I had pasta or something and it was absolutely awful. Just the texture was so bad. It was all one texture and that was slimy. The chicken was literally rank, the pasta was near dripping and I got off the plane feeling like shit. The people on the plane were kinda cheeky and stuck up though but it might just be because it as a long flight or there were annoying customers, but even at the start you could tell they wanted to throw you out the plane. The first movie is always the most exciting because you are like "ooh, I'm watching a movie in the air on the way to holiday, how fun" but after you are all cramped, you are bored, always interrupted, you need to pee but don't want to go past anyone and you still have hours left. So while I do prefer a plane to a boat, they can get a bit old very quickly. They are more relaxed though especially when at the airport because you have you plain time called every hour, there is a clear sign about it, there are shops that are way over priced but good for looking around and it is honestly a vibe. I love people watching, not in a creepy way, so it is cool to see how people are literally going everywhere in the world. And if you just sit at the seats near your terminal, you will be sure to never miss your plane, so good times all around.
I remember the first time that I went on a plane without my parents and it was just me and my twin going over to England. The flight over was totally fine and kinda fun, but on the way back I was near in tears because, as you may know, I am quite the anxious person and we had gotten to our terminal with pretty much no bother and when we got there we sat for a bit and this guy was coming around checking the size of peoples bags. Ours had gotten through before so we were like we'll be fine. Spoiler alert, we weren't. It was the same airline, the same bags, the same stuff in it and the bag wouldn't go in by like 1 mm. And I was like, we are never gonna get on this plane, we are going to be stranded here, I am never going to see my family again and the worker was talking about how it was too big and I was like but it got in before and he was like "not it didn't" and I was like "bitch yes the fuck it did" and then he started talking about having to pay £30 to get it on the plane and I was like "we don't have that much money with us" because we had just finished our trip and hadn't brought much in the first place. And by that point I was panicking a lot inside and could only hear more about having to pay and i kept just saying "we can't do that. We can't afford that" and apparently by that point he was explaining that is what you normally had to do but he would let us off, so I defo looked like I was hiding something when in reality I was literally dying inside. That has traumatised me a wee bit, but as long as I just go with someone else for the rest of my life, I should be fine.
Anyways, I would talk a bit about boats but like, in summary, they are boring and scary, so there you go. I also feel like I have gone on long enough and I am boring myself. But please comment down below if you liked this and whether you feel the same way or have had another bad experience to tell. Don't forget to like and follow for even more content like this and to check out my other posts. I hope you have a great day, stay safe and stay yourself PERIODT.
---
I feel like a lot of people will understand me when I say that there are things that people can literally just talk about and that makes you feel exhausted or just unmotivated to do that thing despite the fact you aren't even going to do it but the thought of it is so horrible … Continue reading Could I Be Bothered? | Part 4
I think we all related to this title a bit too much when you first read it. I know that whoever clicked on this was like "this shit about to be good" and it is because I am going to tell you about a few times that I have asked that question in my head … Continue reading And You Did This For What?
Hey guys, so I haven't really posted on here in a wee bit but like life happens so deal with it. Anyways, I guess I just wanted to just talk about how today I am kind of transitioning back into a normal, pre-covid, life. And what is it that I am doing you might ask? … Continue reading Going Back To "Normal"
Make a one-time donation
Make a monthly donation
Make a yearly donation
Choose an amount
Or enter a custom amount
£
---
Your contribution is appreciated.
Your contribution is appreciated.
Your contribution is appreciated.
Donate
Donate monthly
Donate yearly
I think we all related to this title a bit too much when you first read it. I know that whoever clicked on this was like "this shit about to be good" and it is because I am going to tell you about a few times that I have asked that question in my head and I am pretty sure you will be able to relate to at least a few of these, and if for some reason you don't, you either don't have any siblings or you are a foetus and haven't experienced the world yet. So lets get started shall we.
"Are you in a bad mood?"
This one needs a bit of context but you can probably understand what I mean already. I hate whenever you are just having an overall bad day and you just feel a bit low and can't be arsed to do anything or act nice all the time and then your parents go ahead and say "why are you in a bad mood". I don't know if they don't understand but it sound so freaking condescending and I wasn't in a "bad mood", I was having a bad day and they are not the same thing. Just because we may not be smiling 100% off the time, it doesn't mean we are a full on annoying teen. To be honest, I get annoyed whenever they mention mood at all. Like if they were like "hows the mood today" and you just look at them like, was it that hard to just say how are you. I don't know if that is just me but it ruins the already depressing day. Just because I am a teen it doesn't mean that I am grumpy every time I am quiet. I rest my case bitch.
Looking at your phone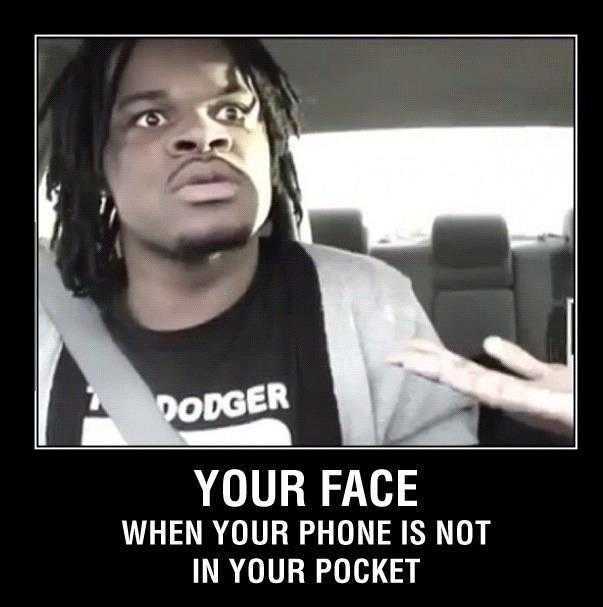 You know when you are sitting next to someone and you are just on your phone cause your bored as fuck and then they have audacity to just watch everything you are doing and they try to fucking hide the fact they are spying on you but like you aren't dumb so you can tell they are side-eyeing you. Like I don't know why but it stresses me out so much and I don't want to do anything because if I look up at them or move my phone so they can't see it, they get offended. Like bitch you were the one that was spying on me so don't get offended. I don't really mind if it is my friends or something because if I am on my phone it is for a particular reason you know, but it just aggravates me. Especially on road trips because I sit in the middle (so my sisters don't literally kill each other) and they both are able to just stare at my phone. Even though they usually don't, I am too scared to do anything in case they look over for even a second and then shout something like "DAMN YOUR SNAPCHATS SO DRY!!" or "Why are you playing that. That's so boring". That is the point where you just put down your phone and stare at them for a while until you reach the perfect moment to say "shut the fuck up" and then you go back to normal.
Jumping out
This one goes out to all the people with siblings who have high blood pressure from the fear that comes with walking past or through a door. It really do be scary because there will also be a 99% chance that someone is going to scare you or throw something at you. It is fun to be fair, if you are the one scaring or throwing something. But I have become very observant in my lifetime because I just scan every sound, movement and light to make sure the coast is clear. Going into my kitchen is the most dangerous place because people can hide at both sides of the door, but if you hide behind the door, I will see you because I look through the crack as I walk by. It is a skill I guess, no biggy lol. And our dog is a big give away too because he just stares at you like an idiot. Another thing is when you are sitting down and you just get the urge to annoy them. It is really weird and can lead to a lot of things. At my stage, we have moved on from attacking the other for what they do and now we kinda just stare at each other like what the fuck just happened. Sometimes, what I like to do is throw a pillow, randomly punch them on the shoulder, leave their door open and then just freestyle it you know. It is quite the fun one, unless they pick to fight back and you get scared that they actually will kill you 🙂
"Are you…"
The last thing I want to mention today is whenever people state the fucking obvious. Like they state every fucking thing as though they have just become the dumbest people on earth. It literally angers me to just talk about it. And these people pop out of nowhere. I could be walking outside with my dog on the leash and someone would pop out from the fucking sky and be like "are you taking the dog on a walk" and you just stare at them like "no, I'm leaving the dog outside to die" Like what the fuck does it look like I'm doing. Or when you sit in a room watching the TV and they come in and are like "oh, are you watching something" and you look at them like "no actually, I am fucking blind. Can you tell me where I am?". They literally ask the most ridiculous things too. I am sure that one of these type of people has just risen up from the depths of hell and asked "are you breathing" and then went back down laughing evilly, leaving the other person on the floor crying with anger. I can picture it now. Can people seriously not just connect the dots, it isn't that hard bitch.
Anyways, I hope you guys enjoyed that and you related to a few of them. You have to admit though, you have been through at least 2 of these. Comment down below if you have and also feel free to tell me what you get annoyed by and I might mention you in my next post. Don't forget to like, follow and comment if you liked this content and I will be sure to make more like this. I hope you have a great day, stay safe and stay yourself PERIODT.
---
Me, personally, I love languages. I don't know what it is about them but I find them so interesting because the whole world has different ways of communicating and it makes sense to people despite the fact we have absolutely no clue what they are talking about. To be fair I only know Spanish and … Continue reading Do You Know What's Weird? Languages
The past couple of weeks my weekly reminders have been more low-key but this week I want to liven it up a bit you know. Like I want to remind you guys how absolutely awesome you are and how you should not give a fuck what other people think because you are the shit. So … Continue reading Weekly Reminder – You Are a Bad Bitch
So guys, I didn't get the job, but I mean it's fine. Honestly, like it's fine. This was my first ever one to be fair so if I was expecting results, I would be a bit dumb you know. The truth is though, I don't know what I would have done if I did get … Continue reading Job Update (It Do Be Like That Sometimes)
Make a one-time donation
Make a monthly donation
Make a yearly donation
Choose an amount
Or enter a custom amount
£
---
Your contribution is appreciated.
Your contribution is appreciated.
Your contribution is appreciated.
Donate
Donate monthly
Donate yearly
Hey guys, so I haven't really posted on here in a wee bit but like life happens so deal with it. Anyways, I guess I just wanted to just talk about how today I am kind of transitioning back into a normal, pre-covid, life. And what is it that I am doing you might ask? Well, I am going to be going back to Ju-Jitsu for the first time in forever which is kind of fun but at this point I don't even know if I am interested in going and that could be because it has been a while or it could also be my mental state lol. A large portion of it is also not being able to body slam people and knock the shit out of them. You don't really do that in Ju-Jitsu anyways, but like I did karate before and there were fights that you could do and it was actually quite fun. I think the only reason I stopped that was because it was becoming very serious for me and they wanted to put me in world championships and that shit but I am quite a home-bird and also that was around the time I started first year and my mental health was… declining. So yeah, in another world you could have been watching me knock the shit out of someone on the Olympics, but that would be women's sports so I guess it isn't that big. LOL THAT WAS A JOKE I SWEAR. I AM A WOMAN AND JUST MAKING FUN OF THE FACT MEN THINK WOMEN'S SPORTS IS BORING.
But yeah, I think I tried 4 different martial arts classes in my lifetime. I also swear that when I first asked my parent's if I could start karate I thought I was making up a word but I must have heard it from someone subconsciously and I was so freaked out when they said "sure". I'm not sure if that was a mistake or not but I did ballet before and that was not my cuppa tea lets just say. I have a really embarrassing story from ballet but I don't think I will ever tell you what it is. So I don't know why I just told you that if I am not even going to tell the story lol but yeah it was embarrassing. Do you know what is funny though, and my English teacher would literally eat this up, is that I started my 'martial arts journey' in the leisure center and the 4th that I am in now is at the same leisure center! Cyclical structure?! I hate how I thought of that. LETS ANALYZE IT! no. I never have to do that again and I am thankful for that everyday.
You probably aren't wondering, but I am going to tell you, why I left each of the classes. They are pretty good stories actually so lets get started
The first place I went to was at the leisure center and it was for karate. My friend at the time went their too and I was like wow this is so fun. Except for when the grading part came (if you don't know, this is how you go up the belts). The man that was their was so fucking creepy and there were so many people I didn't know and the building that it was in was so sketchy and like had the worst vibes. I think a lot of my anxieties formed there. So that was one reason, and literally gave me PTSD to think about, but the other reason was because it was a small class and literally took fucking ages to move up just one belt. I think that for moving up each belt you had to do 2 gradings and then when you got to the higher belts you had to do 4 to get to the next belt. I know the black belt takes a while but like the fucking rest of them!? There was no need. So I left

The second place I went to was probably one of my favorites because the people their were nice, I moved up pretty quickly because, ya know, I was a pro and all that. I stayed there a while and only left because high school really messed me up. I remember one time I literally cried when I was doing one of my gradings because I was so stressed out about everything. It was in a nice hall this time but like was still far from home and different to usual and really just set a bad vibe for the rest of the day. I liked this one a lot because they were obviously serious about it and actually did fighting and shit. There were competitions I went to and did well at and I nearly got to my brown belt I think, but I still remember the last day I went there and I was literally holding back tears and then when I got back to the car my mum was like "what's wrong" and you know that hits different when you have been holding back tears the whole time, so then I quit. Little did I know that was only the fucking start lmao. High school was not good for me, let me tell you that. But I actually enjoyed it and fully miss it.

The third place was BY FAR the worst of them all. I remember going to it and it was a fucking joke. I should have known from their logo and their fucking clown gees. It was new and my mum was like you need to go because you are good at martial arts and I was like fine and I actually hated it with a passion. They made it seem like they were so cool but they pretty much made up their own fucking martial art. These people spent 30 minutes of the 45 minutes doing warm ups and then the last 15 minutes I was having to work my way through literal fetuses doing random ass moves. They had a fucking grey belt! I might as well leave it there. They fully made up a belt and thought they were doing something. Like bitch just stop. And they would have all these literal weapons that looked like they were from an unrealistic ninja movie. I stayed there way too long and it was honestly embarrassing. People literally send their kids there and think they are gonna become a pro fighter but no, they are just gonna become a joke. So I left that place

The forth place. The place I am at now. The place that I like despite a few different complications. The people there, to start, are mainly nice, but there are a select few who I… dislike strongly and would happily knock out. I am on my purple belt actually so have been there a while. The people are nice and, unlike the third place, they are official and not a joke. I am starting back today and the only reason I am not looking forward to it is that you aren't even allowed to throw people so there quite literally will be nothing to do, but it's fine. There are other reasons too but I think I have insulted my peers enough today.
Anyways, that is all I can be bothered to talk about today. Lets hope it all goes well and I can control my emotions well enough. I am also not very fit after all that time off so literally watch me get the reddest face ever lmao. Are you guys starting anything normal at the moment or are a lot of your hobbies still closed? Leave your answer in the comment section below, I would love to hear what you are doing. I hope you have a great day, stay safe and stay yourself PERIODT
---
If anybody doesn't know what cancel culture is, let me explain it to you. Technically, it is just this thing were people 'cancel' (or make them unfamous) people because of something bad they said in their lifetime. And you might be saying "well I mean that doesn't sound too bad" but let me tell you … Continue reading Cancel Culture – Let's Address This Bitch
Hi guys, so as some of you will already know, I have my first ever interview tomorrow. And I am shitting it to say the least. It has caused me to have many a breakdown and freaking out about what I should say about the generic questions and whether or not I would end up … Continue reading My Honest Interview Answers
Make a one-time donation
Make a monthly donation
Make a yearly donation
Choose an amount
Or enter a custom amount
£
---
Your contribution is appreciated.
Your contribution is appreciated.
Your contribution is appreciated.
Donate
Donate monthly
Donate yearly
So guys, I didn't get the job, but I mean it's fine. Honestly, like it's fine. This was my first ever one to be fair so if I was expecting results, I would be a bit dumb you know. The truth is though, I don't know what I would have done if I did get the job. The guy would ring me and be like "hey you got the job" and then I would be like "that's great thank you" and then it would be an awkward pause just with me on the other line like what the fuck now. And if I got the job I would most definitely be like "well fuck. I don't actually want to work though". People always say to look at the positives, so in this situation that is that I have an excuse to do nothing. I guess I will have to look for more work in the mean time, but like doe now I can be like "damn, I wish I could be walking back and forth between Karen's and a boiling kitchen with heavy plates and 0 hour of sleep. I guess I will just relax and be sad about it".
For me, I am the type of person whose social battery can go from 100 to 0 in a second. I'm basically an iPhone battery bitch cause it changes real quick. So imagine what I would be like if I had to be crazy happy for a bit and then all of a sudden I crashed. No tip for me I guess. This would literally be me… "Hi, My name is Ally and I am going to be your server today! What can I get for you guys 🙂 Ok, so that's 2 burg… *crashes on ground, rolls into ball, sleeps*" and the customers are like "we'll have chips with that too". It would be a laugh but like everyone would think I am some sort of quirky emo.
I guess I don't feel too bad that I didn't get the job because literally half of the people my age applied for it. I wonder how many got it though? Lol, everyone but me. Imagine. I could never step foot in that restaurant again, not like I go there anyways but still, I would keep my distance. The thing is though, I thought the interview went quite well. Me and the guy were kinda hitting it off, in the non-relationship way, as in we chatted. We had things in common and a bit of banter you know. Toxic friendship I suppose. Nrs only real ones know. But no, he actually didn't really ask that many questions. Maybe that was a red flag that he already found the good ones and didn't give a shit anymore. Do you guys want a re-inaction of what the thing was like, with a bit of a twist and my inner commentary. No? Shut up, Imma do it anyways.
So I walked in, already sweating like a pig, and the restaurant was kind of empty but like there were a few people working there. I saw one girl and she was like "just wait there for a second" and I was like ok but I don't want a fucking seat, I want to take your fucking job, but then another waitress was like "is everything ok" and I was like "no actually, life is pretty tough at the moment beca…", "no I meant can I help you" and then I said I was here for an interview and I sat down for a bit at a random table which was kind of awkward because it was a reserved table and I didn't know if that was for me or if a family would walk in and just see this random sweaty girl on their seat. Oh, I would also like to clear up that the whole "is everything ok" bit from above was a joke, I didn't do that lol. Just making sure
But I was just there looking awkward as fuck because I didn't want to go on my phone because the guy defo would have come and said no right on the spot for being a lazy hoe, so I just starred into nowhere as I sat and waited for 10 mins with my CV in my dripping, shaking hand. Then the guy came and I went from 0 to 100 real fast. Like, my waitress mode was turned on to maximum bitch.

Oh my god, this part is so embarrassing, but when we were going to the table he was saying "the hand sanitizer is there but be careful when you press down because it can squirt out a bit" and I was like ok, there is no way I could mess this up, we are fine. The thing is, I thought it just meant it splattered a bit, but no. This bitch FLEW. Like I had my hand over it a bit to catch any spray, but this hoe went right over it. And I looked so dumb, but I don't know if he saw. Like he just told me to be careful and then I went ahead and got it everywhere anyways. I was near wetting myself because it still was kinda funny to be honest. It really defied the laws of gravity. I really don't know how it did that you know. Maybe that was the first test and he realised I was an absolute idiot so he just decided on the spot.
There is more to the story really, but it isn't even that funny or important, I just basically acted over enthusiastically and agreed to what he said. I also can't be bothered to type the rest because I am quite the tired one today, but I will post tomorrow hopefully so don't forget to subscribe, like and comment so that I can make this my job instead. Show that bottle of hand sanitizer that I am the shit. But yeah, I hope you have a great day, stay safe and stay yourself PERIODT.
---
Check out more posts
Hey guys, so if you have read my blog before, you will know that I have a twin sister. We have pretty much the same friend group but there are a few people that she would be more friendly with than me because… well, I'm a socially awkward kinda bitch. But the reason the title … Continue reading The Audacity
So I know this is quite a broad topic guys. I know what I am getting myself into. An existential crisis. But I am ready for it you know. I am ready to question life and everything there is to do about it because… to be honest, I'm bored and don't have anything else to … Continue reading Do You Know What's Weird? Everything
Bro, obviously it's me but I just needed something a bit more exciting as the title because I don't think many people would click on "Sorry I have posted the last few days, I was busy" so yeah, if you guessed right then well done, but if not then I hope for you sake that … Continue reading Guess Whose Back!
Make a one-time donation
Make a monthly donation
Make a yearly donation
Choose an amount
Or enter a custom amount
£
---
Your contribution is appreciated.
Your contribution is appreciated.
Your contribution is appreciated.
Donate
Donate monthly
Donate yearly
Hey guys, so if you have read my blog before, you will know that I have a twin sister. We have pretty much the same friend group but there are a few people that she would be more friendly with than me because… well, I'm a socially awkward kinda bitch. But the reason the title of this post is "the audacity" is because she went out with one of her friends and I realised, she has a life away from me. That cheeky bitch.
Was that time we spent together in the womb not enough for her?! I mean how can she function and survive away from me. It just isn't allowed. I mean if they asked me if I wanted to go out, would I say yes? Probably not because I am starting this thing called "slowly growing apart from others until I have no friends and eventually be in the elite level of depression". It isn't funny. I highly don't recommend but I can't go back now lol. I really can but that is besides the point. I then realised that my older sister and my mum and my dad have a life. They are not just characters that only live for my life. They have friends, a personality, they must be nice if people actually want to be around them. People see them as a friend or a co-worker and not as a parent or a sister. And sometimes you just gotta take a moment to realise all that and kind of understand the… what's the word… the audacity. Even you, the person reading this, has a life. You are somewhere in the world doing something, maybe you are on a train, you are on a plane, you just woke up from a nap, maybe you are having lunch. I don't even know! But you have a whole freaking life and by some miracle you are reading my own freaking post and I don't know how low your day has got to get to reading this shit of a post, but hey, thanks I suppose.
Do you know what else makes me go "the audacity of that bitch" is whenever you are walking and a person that clearly sees you doesn't move out of the way even a bit when the are taking up the whole path. Let me tell you a few stories about a couple of those times. So it was last Christmas. I was walking my dog as you do, and this kid, an obvious prick, was on his bike around his street. I was on the footpath and he was on the road and I was walking, minding my own business. There were no cars around or nothing. Just me on the footpath and him on the road. And guess what this idiot decides to do. He looks me straight in the eye, goes onto the foot path and cycles right into me. He nearly fucking hit my dog and I wouldn't give as much of a shit if he hit me, but if he hit my dog, lets just say I would be on Santa's naughty list and he would be on the ground. He is defo gonna be a chav when he grows up. I just glared and was just thinking that he is gonna be a prick to some poor person in the future. He is gonna be so mean to whoever he is around and I hope to fuck it ain't me. Next time I plan to just stop and let him move out of the way first because ladies first bitch!
Another time something like this happened was literally last week and again I was walking my dog and it was in a forest park so the paths are a fine size, but there isn't much space to go off the path if you needed to. So I was walking and this man and his wife we walking towards me. They dead-ass looked me in the eyes, they fucking saw me, and I moved to the side a bit to be polite because I know there is still the whole "respect your elders" bullshit, but I couldn't move much further so I expected them to at least move to the side a bit, especially with the pandemilevato. But guess what, they don't move an inch. Not a fucking millimetre and here I was looking like an actual ass because I had to turn into a fucking leaf just to not bump into them. And you may say they didn't have enough room or they didn't see me. But they looked right at me, they could have gone one behind the other or moved over a bit, and they did the same thing again. I am going to make a pact with you guys though, and you have to try and do the same. Next time you see that someone is going to do something similar to you, don't move. Stand your ground and then if the people turn around and be like "your rude" or "why did you hit into me" just say "because I haven't got no more fucks to give". I mean quite obviously, don't do this to a car or if you yourself are in a car because I don't want to be charged for being the cause of a murder.
Reading through this post, the vibes changed quite quickly didn't they, but I think that was a pretty relatable one if I say so myself. But anyways, don't forget to like, follow and comment if you enjoyed that content. Make sure you check out some of my other posts as well because, not to toot my own horn, but some are pretty good. I hope you have a great day, stay safe and stay yourself PERIODT
---
Hello guys, so I have posted in like two days but don't worry it was just for my birthday so didn't really have much time, but I'm back now so we are good to go. And what a better way to get back into things than a weekly reminder you know. I don't really have … Continue reading Weekly Reminder
So, it is my birthday tomorrow no biggy. I'm not going to say my age because, despite the fact I may have said before or if you have already made a guess, I don't really want any 70 year old creepy men popping up in the comments, but anyways. I am at the age where … Continue reading Here's What I Think About Birthday's
This isn't your regular "get ready with me" bull shit. This is some relatable content. I'm not about to say "I write down everything I love in this world. I smile because life is great!" Nope because who the actual hell even does that? So, prepare to feel stalked because my bedtime routine is going … Continue reading What I Do To Get Ready For Bed
Make a one-time donation
Make a monthly donation
Make a yearly donation
Choose an amount
Or enter a custom amount
£
---
Your contribution is appreciated.
Your contribution is appreciated.
Your contribution is appreciated.
Donate
Donate monthly
Donate yearly
I know that some people might get a bit… enraged by this but it is true. I just hate it when people tell me to just 'be positive'. I mean they act as though I am just gonna stand up tall and be like 'ya know what, you are so right'. Do you seriously think that it would be that simple. Let me just have a wee bit of a slump OK.
---
Of course there are some exceptions, like when someone is reading out your blood type… wow I really do hate myself for that. Now all of my followers are just gonna be middle aged dads. Well… OK let me just be serious now. The times you can say it are when a small event happens. Like you get one bad grade, or you only have one more coin left for the claw machine…
but that is just because they are literally the most meaningless things in life. I mean you don't go up to someone who is like clinically depressed and be like 'it's OK, be positive'. It doesn't work like that grandpa, life has changed since the bloody wheel was invented. It just annoys me that people blurt out the most ridiculous things like that, and the thing is, you know that a majority of the time they are actually trying to be nice, but I mean, just don't say that.
To be honest, I am not 100% sure why this angers me like it does, but it just makes it sound as if you think that what they are going through is literally meaningless. I mean you wouldn't go up to someone in the army who literally is in the middle of no-mans land and just be like 'just relax'. Like what the hell do you think is going to happen when you say that? World piece will just suddenly be restored? No, you try to bloody help them. Although, in terms of mental health, the best thing to do is just be there for them and not try to fix everything.
Sometimes teachers say it as well. They will literally stand at the front of the class with a massive pile of homework and be like 'I know I am only giving you one day to complete this all, but just be positive and you will get through it'. You know what Karen, you just changed the world. I mean I don't think I can fear sadness ever again. As a matter of fact, let me just do everyone's homework. Literally words can have no magical affect to make us all better. Even if you have good intentions by saying it, just still don't do it.
There are some times in life where you can be having the worst day. One of those days where you just suddenly realise that this is how your life is gonna be forever. You look out the school bus window, at the exact same time everyday, at the exact same street where all the workers are walking home. You see that man you see every day, wearing the exact same clothing, walking around at the exact same time, exact same place, doing the exact same thing. And you see that in everyone. You can see they have all just, accepted it. And you really don't want to become like that but everywhere you look there are lifeless people whose bodies run on a schedule, powered by the money they get to buy the bare necessities. That is what I was feeling one day when I got off the bus to walk home. Nothing had changed. I got their at the exact same time. There was the exact same person walking their dog, the sun was just setting, and this man was mowing his lawn. He looked up and spoke to me. He said 'hey, these are the best years of your life so just be positive'. I looked back at him and I could tell he felt as though he had just made someones day. I don't blame him or anything, I mean how could he read a teenagers mind. But I just smiled and walked on. The sadness that made me feel was so overwhelming that my heart was nearly on the floor. I just couldn't bare that this life would only get worse. I mean it feels so impossible but I guess it's true. I guess it is time that I just accept this life and work that office job where I work for someone else everyday. Not thinking for myself until I need to figure out what I should take out of my grocery list so that I can afford the shopping this month. My family is so great and we have been so lucky financially, but for me I just feel like I won't get that. And it was the fact that he just said to 'be positive'. It sounds so simple, like I should just pick myself up and enjoy every second. But how can I do that when I know it is all gonna be worthless and nothing is gonna come from it.
I suppose that is why I don't like the phrase. I think it should be banned. Replaced with just your presence. Obviously not from a stranger, but someone you know and trust. They should just look at you with all the compassion they have because that communicates better than any word in the dictionary.
Sometimes downplaying someones emotions can be really damaging to them. Obviously, we know you don't mean any harm, but when your head is filled with awful things, it morphs any good intentions into bad ones. I know from experience that it is like that for a lot of people. They don't hate you for what they say, they just feel misunderstood or as though they are literally insane. You don't need to use your words all the time. Sometimes just being there means the most.
Thank you so much for reading. I really hope this either opened your eyes on how to communicate with others, or reminded you that you aren't crazy if your mind switches the good into bad. That isn't your fault. Please like and follow if you enjoyed this and even leave a donation if you like. Anything is appreciated. Hope you have a great day, stay safe and stay yourself PERIODT.
---
Make a one-time donation
Make a monthly donation
Make a yearly donation
Choose an amount
Or enter a custom amount
£
---
Your contribution is appreciated.
Your contribution is appreciated.
Your contribution is appreciated.
Donate
Donate monthly
Donate yearly
---
My life
Jokes, jokes, life is great
but lets actually start these stories off.
Left
Let me set the scene for you. You are in California for your holidays. You are around 10 years old when you and your family go into your family go into a shop. It isn't crowded, just a few people here and there. You are just so happy to be on holiday and there are so many fun things in the shops so you look around for a while, but keep an eye on the multiple exits just to make sure that your family don't leave. The next minute I look up, standing on my tippy toes to see over the shelves. Where the fuck is my family. Let me say, I am the worrier of the family (yes, yes, you can get autographs later) and so when I tell you my heart dropped, I mean it slam dunked itself into the concrete floor. I was like hmm maybe they just went outside right now so I check all the exits and looked around. Damn why is my heart beating fast just by typing this. The thing is, I could not see them. My mum always told me that if I get lost I should stay where I am, so I did, but then I was like I must look so weird. A smallest tourist just standing in the middle of an isle with no family, a bright red face, hyperventilating, with a souvenir in my hand. They still didn't come to find me. I checked out the doors again just to see if they realised they had lost one of their children and when I couldn't see them I finally went up to the counter in tears and was like 'I can't find my mum'. My legs where QUAKING. I was near to throwing up and then this security guard came over and was like 'what's the problem' and I was like 'MY PARENTS LEFT ME'. There were a few other shops in this wee section so we walked around those. This man probably thought I was high on drugs or caffeine because I was shaking all over the place with probably a badly matched hello kitty vest and bright yellow shorts. And finally I found them. They weren't too far from the other shop but I hadn't seen them as I was inside. But that isn't even the worst part. I came running over to them with a security guard behind me and they were like 'what happened'. THEM BITCHES DIDN'T KNOW I WAS LOST. I was in near tears. I was convinced I was an orphan. And after all that stress they didn't even realise I was gone. Damn, thanks Mum and Dad.
Moana
OK so the only link with this story and the tile is water, but bare with me. Right, so this was only last year. Corona was in town so we couldn't go out anywhere so we just went on a cheeky road trip to Dunegal. To be honest I could leave it there, I mean that is just traumatizing in itself. But anyways, we had got new wet suits because we were going to go in the sea. I know that sounds crazy but we just wanted a bit of a holiday experience. Anyways, I think it was the one of the last days and we went to this pretty nice beach. The waves were great and we were boogy boarding on the waves, good times all around, well, as good as Dunegal could be. First of all, my twin was literally drowning in the water and was like traumatised from that and then I was trying to catch a narly wave bro and I went quite far out. Mind you, I am terrified of the sea. I mean sea weed will give me a panic attack, no joke. And I was like, hmm, I seem to be floating out. It was kind of funny though because my sister and dad were like 'umm are you OK?' and here I was, in the middle of the ocean like 'yeah it is completely cool, this is what I meant to do' because I didn't want to be panicking my sister. I don't know if I am a great actor or what but I was out here literally nearly in tears paddling away on the water just like 'hahah I am totally fine'. I was not. So every time I tried to catch a wave to go back to shore, I was just sucked back in. Like, I had never had somebody want me that much LOL. But anyways, the reason I didn't want to panic was because my sister already nearly died and I was like 'I gots to be strong'. Spoiler, I eventually got back by myself and my legs were shaking like jelly and then they were like 'what the fuck just happened' and I was like 'nah, it's cool man, just wanted a wee trip to the sea ya know'. Bitch I ain't never going in the sea again. PERIODT.
---
Thank you for reading. Please like, follow and donate some change if you can because I want to keep all of my content free for everyone. Have a great day, stay safe, and stay yourself PERIODT.
Make a one-time donation
Make a monthly donation
Make a yearly donation
Choose an amount
Or enter a custom amount
£
---
Your contribution is appreciated.
Your contribution is appreciated.
Your contribution is appreciated.
Donate
Donate monthly
Donate yearly
Some Cheeky Wee Discount Codes
Wow, part 3. What an achievement. I mean I feel like you guys like these and I hope they are helpful because lots of people may have nobody to tell them what it is like. I mean of course your parents could but I mean the vibes of school have changed since they have been their if you know what I mean. In today's post I think I am going to talk about some of the different groups you expect to find and kind of how you can spot them.
---
The Lads
Right so this is obviously more of a UK post and I am not really sure what it is in US terms. Maybe like the Chads, but more intimidating and non-american. But I mean we all know what Chavs or roadmen are so those guys are pretty much the lads. These people will most likely have a ski hair cut or the perm top styled one. They are always the really loud ones in class who think they are funny but really just aren't and only get laughs from the 'loud girls' or other chavvy girls in the class. They always talk back to the teacher and sit so low down in the chair they are one minute away from getting scoliosis. That ain't even a joke. Like there legs will be taking up all the room under the desk. They will all most like vape, smoke, drink everyday and ask you for homework even though you have never spoken to them in your life. You may be lucky though. You usually discover that some of them are actual decent people alter on in the the school years. Yes, you will find out some of them are creepier than you thought, if you know what I mean. But you can see that some of them are good people and just act like that in front of their friends. Just don't expect to get anything back that they borrowed from you.
The Loud Girls
So I guess this depends on what school you go to, but these girls can be chavs or just the people who think they are better than everyone else. Try not to get caught in the trap though. I always thought that I needed to be in that group because they were so popular and got all the guys. Bitch trust me, it ain't worth it. They have lots of 'friends' but always fall out and get in huge arguments. They do go out with a lot of the guys but I mean they either get cheated on or just break up the next day. I mean they take on and off relationships to the next level. These are also the people who laugh at the guys 'jokes' even when they aren't funny and flick their pin-straight hair. This group of girls and the guys I was talking about are always the teachers pet. Don't ask me why but some of the teachers literally worship them. Usually those teachers prefer the guys. Like the guys could spit in their face and they would be like LOL, but if you forget to finish one of the questions, they will rain fire on you. It is usually the PE teachers who love the girls because they usually play hockey or netball or something like that. They will literally ignore you as though the other girls have like hypnotized her. They want all the gossip and think they are best mates. Like it is weird. You kind of also want to stay out of their way if you can because if you are in a group with them, they will do nothing. They would stand up in the front of the class and just take the piss which gets so annoying. You will find out more about them when you get to school but just know that they aren't as great as they seem. Just find some solid friends and you will be fine.
The Normal Ones
These guys don't really have a name. Usually this group is more girls and then the guys are slightly weirder. That sounds mean but I didn't mean it that way. The teachers that I was talking about will literally ignore your existence. Their whole attention will be on the others. No matter how hard you work they will not appreciate it. However, you will have teachers that are the nicest people. They could literally be your mum or dad, and these ones will be so nice to you. They are fed up with the others and actually watch out for us guys. They let us answer. Get our voice heard. Congratulate us. Actually talk to us. I mean these are the guys who were born to be teachers. Not the ones who despise their job and project that on us. The people in this sections actually have a personality and are nice people. They can actually keep relationships with friends and they don't always have a boyfriend but when they do it is actually something meaningful. They do well in school, they are nice and just over all good people. Yes they may not have such a big group of friends but with the friends they do have, they have a strong bond
That is all for today really. I mean of course there are other groups but these are the main ones and the others kind of just depend on your school. Of course there are other obvious groups but I didn't want to talk about them in case I sounded rude or offensive. They are good people too but just slightly more annoying in a different way to the lads. I think that you should just try to be yourself and whatever group you are in, you will be happy. Nobody really thinks about groups when you are in school so don't worry about that. All I wanted to get across was the type of people you will meet just to show you that you aren't weird for not being really loud or chavvy. Just be yourself and people will accept that. Even the annoying groups in school have a heart and they respect your confidence. Don't let them get to you and just try to enjoy these years I guess.
Thank you so much for reading. Please like, follow, and donate some money so that I can keep all of my content free for everyone. Also check out some of my codes so that you can get some money off on your next. There is also a great app that I found which can help you all earn a little more cash so enjoy. Just remember to stay safe and stay yourself PERIODT.
---
This is the app I was on about. This is a great source of passive income and it is so great. I was skeptical when I first used it and thought it was a scam but I have been using it for ages now because I found out it was a safe and secure site and I want to share it with you too. So if you click here you can start making money now.
Make a one-time donation
Make a monthly donation
Make a yearly donation
Choose an amount
Or enter a custom amount
£
---
Your contribution is appreciated.
Your contribution is appreciated.
Your contribution is appreciated.
Donate
Donate monthly
Donate yearly
As a living person, I can say that I get this a lot. If you are not sure what it means, look it up. Jokes, it technically means that you feel as though you aren't qualified enough, or don't deserve to be in the position you are in. Or at least that's what I know it as. I never know what that feeling was until last year when someone said how they felt and they were like 'well, that's impostor syndrome for ya'. I want to post about this because I want others to know that there is a name for what they feel, others feel it, and it's OK.
Lets start with a wee story time of when I have felt impostor syndrome. To be honest, it is all the time, but that is way too long of a story. For one, I felt it when I went to high school. Even though I did a literal test to get in and they could only select a certain amount, I got in. Even though I did well on those tests, I still felt like it wasn't good enough. I would ask around and other people in my new school got 2 or 3 more points than me and I don't know why but I felt as though me being there was a mistake and as though I was going to be discovered at some point, so I tried to earn my place. I got good grades and worked hard in class. But still that didn't go away. Not until a few years after, when nobody came to kick me out of school. I mean I got the grades to go in but I still felt as though I was taking someone else's place, but I wasn't. I felt like the only reason I got in was because my sister's got in, but it wasn't. Sometimes I still feel that way in school but I just accept it really, this is where I am and it doesn't matter how I got here I suppose.
Now lets get a story about a famous person who felt that way. You really aren't gonna believe me when I say this but Emma Watson (yes THE Emma Watson) felt impostor syndrome when she went to an arena full of feminists. I know it sounds crazy but it's true. I am pretty sure that it was one of her first talks in this area but in an interview I heard that when she got in and was talking to other feminists, she felt as though she didn't belong there, in that crowd with other people who had talked to crowds about the matter. But now look where she is. She is on stages everywhere talking about equal rights. How crazy is that, to know that she once felt like she wasn't meant to be in that hall with all the influential speakers, and is now one herself. Imagine if she gave into that and left the arena. When I think of the word 'feminism' or 'equality' I instantly think of her. It just shows how this happens to literally everyone, no matter your status or fame in the world. It is how you view yourself, almost as if all the faith you have in yourself is gone. It is OK to feel this way though, as long as you keep going and don't give up.
It is weird though, isn't it, how most of us feel as though we don't belong. Even people who have completed their PHD in university, don't believe they deserve to be in the place in life they are now. By the way, this isn't me talking about Emma Watson, this is just people in general. But I literally have heard stories about smart people who feel this way. So I guess it goes to show that it doesn't go away by learning new stuff. To be honest, I don't know how it goes away. You just don't think about it as much I guess.
I don't know if this is impostor syndrome or not, but even when I went to talk to a councilor about my mental health, I didn't really believe that I was 'bad enough' to get the treatment I was getting. I am not really sure if that is just denial or whatever, but it is true. I felt like I wasn't as mentally ill as others so therefore I shouldn't be getting helped. But I mean, that has gone away a bit now. I guess I just told you guys this because your brain can trick you into believing so many false things but yet you are here. You got where you are for someone reason. You probably deserve it and it is fate so I guess try to cherish the moments, be thankful and confident.
Thank you for reading this. Don't forget to like, follow, and donate some change so that I can keep all of my content free for everyone. Also check the codes down below to find great discounts on awesome stores. Hope you have a great day, a great life, and remember, you are deserve the world and don't let nobody tell you otherwise PERIODT.
---
Make a one-time donation
Make a monthly donation
Make a yearly donation
Choose an amount
Or enter your won amount. Remember, every little helps
£
---
Did you just donate? Damn. I appreciate you.
Your contribution is appreciated.
Your contribution is appreciated.
Donate
Donate monthly
Donate yearly
---
I have a story and it ain't a good one.
So it started a long time ago, at 12pm yesterday, I was just face timing my friends at lunch and talking about how we were given a 'screen free' day off on Monday, and of course we are all excited for this even though there was fuck all to do. But then BOMB I got an email from my teacher reminding us 'so even though it is a day off on Monday, the people in my history class still need to do there exam. Thank you'. Literally all it sounded like to me was 'hey you unimportant piles of shit, you know that mental health day on Monday? Yeah, well you don't matter that much to us anyways so just still do the test. I hate you all and I hope you have the worst weekend.' Like I really did not appreciate that. The literal proof that I NEED a mental health day is that I am literally going to see my counselor on that day. I mean hello? Do you need me to spell it out for you. It is last period as well so it isn't like I can get it done and over with.
So of course I told the mum and was like 'guess what bitch' and she was like 'what' and I was like 'you ain't gonna believe it' and she was like 'just fucking tell me already' and I was like 'I have work to do on the day we have off'. And then she said 'I'm gonna call the school and complain' and then I was like 'don't do it girl' because the teacher hates me enough already and my mum was like 'I'm not gonna do it girl, I was only thinkin' about it'. But then I see her calling the school and she was like 'I did it'. Or at least it was along those lines. To say I was scundered would be an understatement. I was digging my grave already. But yeah that happened.
Then later on they sent out an email to all the parents confirming that 'this is a day off school because we all need a mental health break during these troubling times. We want to make sure everyone is OK and keeping well, APART FROM a select group of people who are doing a test that day even though they could be easily moved to another but we just don't care about them enough to give a shit. Goodnight lol :)' My mum was not having it and neither was I to be honest, like they can't abuse the power or google classroom and make me work on a day off. If you have seen my last post, this is one of the techniques and is it working? Um yes.
But what this has to do with the title is that society gives out so many mixed signals like 'follow this trend' but 'be yourself'. 'Try this new diet' but 'you are perfect and you shouldn't change'. Like it is so dumb and I can't keep up. And know this situation is happening where they are like 'you are loved and we care about you' but 'only some of you. The others can go fuck themselves, here is a test that will go towards your GCSE'. Like did I miss the memo where it said 'nobody cares about you' because I would of at least wanted to know. I think the world needs to make up their mind because I know my brain is gonna go for the wrong one. It already has and I don't want that to happen to anyone else.
But I guess that can work in our favor some times because we can see that no matter what we do someone is gonna have something to say, and no matter what you do someone is gonna support you. And it is when you do what you want that you find the people you shouldn't be with and the people who you should. So I mean I guess that is a good thing because it is always easier said than done. There are gonna be people who want you to fail but they are just angry because you are being who you want to be and they just don't have the strength to be themselves as well. I mean if everyone is who they are supposed to be then why would anyone give people shit for who they are because we all have the chance to be happy and unique.
What I recommend and will try to start doing myself is to create a third path, not just 'do this' or 'do that' but add in an 'me' option. I can see they are there and I can still choose those paths but I know that they aren't me and they are the wrong decision. It is gonna be a damn scary path but the thing is, other people are gonna be at the end and I am gonna get on so well with them. I can be myself, make great friends, understand each other. It will be great and I hope you enjoy it too.
Thank you so much for reading this and I hoped this helped you to know that other people are just as confused as you are right now. There are so many new things that we think we need to have or do and it is so hard to keep track but I'll make it all understandable. You aren't gonna like it but… do what makes you happy.
---
Make a one-time donation
Make a monthly donation
Make a yearly donation
Choose an amount
Or enter a custom amount
£
---
Your contribution is appreciated.
Your contribution is appreciated.
Your contribution is appreciated.
Donate
Donate monthly
Donate yearly
We have to admit it, one of the worst feelings in the world is embarrassment, and that is coming from someone who has gone through many tough moments. I always feel better though when I hear other peoples embarrassments, which sounds quite evil know that I say it. But I'm going to tell you two of the most embarrassing moments of my life. PS, please don't judge me.
Story 1 – A homeless man
It started just like any day. A cold morning. A warm cup of coffee. A train into town with my friends. And a partridge in a pear tree. Now, as I was walking out of the train station it was really busy, I mean you know how Saturday afternoons are. And we were walking in the massive crowd, chatting, having a wee bit of fun and we were about to turn to get on this bridge to get into town. Then it happened. One of my most embarrassing regretful moments. I tripped over this homeless man who was asleep at the turning point onto the bridge. Like I didn't step on him or anything but I proper knocked my foot off him. I didn't even know it was a person until I walked on a bit and my friend was like 'that was a whole ass person' and I felt so bad. In my defense though, I really did not see him there, it was crowded, and he was right at the blind spot of the turn. To this day I do not know if I kicked him in the head or what but I will be forever traumatized and sorry.
Story 2 – In the woods
This story… This story makes me die inside every time I hear it. It wasn't that long ago actually. Maybe a few weeks back, but I was out on a walk by myself with my dog, Skylar. I was going down these wee step things when I saw this woman who was doing a photo shot for a bag. It must have been her company or something but that is besides the point. And you know how it is, you gotta try and look good in front of the photographer. I was ready for her to ship me off to a modelling agency because I am just too cute. But no. So I walked on and looped around as I usually would and then before I got to her I put Skylar on the leash so she wouldn't be around the camera you know. And at this point the woman was just over a small bridge and I was facing away from her and she said 'I'll just be a few more minutes'. Being the weird person I am I said 'OK', like in a loud voice. There was no way she didn't hear it. Then I look up and there is another woman with her. SHE WASN'T TALKING TO ME. I panicked so bad, whipped out my phone and started acting like I was talking to someone else. And you better believe I did not cross that bridge. No, I went in the complete opposite direction. I kid you not, I had to go down a muddy hill, into the river, and back up a muddy hill just to get onto the path I needed to. I was literally about to cry. She must of been like, 'what the hell is that girl doing, what an actual creep'. I guess the moral of the story is to never talk to strangers. Nothing good will ever come of it.
Wow, I feel so embarrassed to publish this now but I hope this helped to cure your embarrassment. If not, trust me, I have had a lot more embarrassing stories so please feel free to ask for more. But we all go through something embarrassing at some point in our lives, so don't let it ruin your day, PERIODT.
I really want to keep all of my content free for everyone but click below to lend some change and support my blog