I think we all related to this title a bit too much when you first read it. I know that whoever clicked on this was like "this shit about to be good" and it is because I am going to tell you about a few times that I have asked that question in my head and I am pretty sure you will be able to relate to at least a few of these, and if for some reason you don't, you either don't have any siblings or you are a foetus and haven't experienced the world yet. So lets get started shall we.
"Are you in a bad mood?"
This one needs a bit of context but you can probably understand what I mean already. I hate whenever you are just having an overall bad day and you just feel a bit low and can't be arsed to do anything or act nice all the time and then your parents go ahead and say "why are you in a bad mood". I don't know if they don't understand but it sound so freaking condescending and I wasn't in a "bad mood", I was having a bad day and they are not the same thing. Just because we may not be smiling 100% off the time, it doesn't mean we are a full on annoying teen. To be honest, I get annoyed whenever they mention mood at all. Like if they were like "hows the mood today" and you just look at them like, was it that hard to just say how are you. I don't know if that is just me but it ruins the already depressing day. Just because I am a teen it doesn't mean that I am grumpy every time I am quiet. I rest my case bitch.
Looking at your phone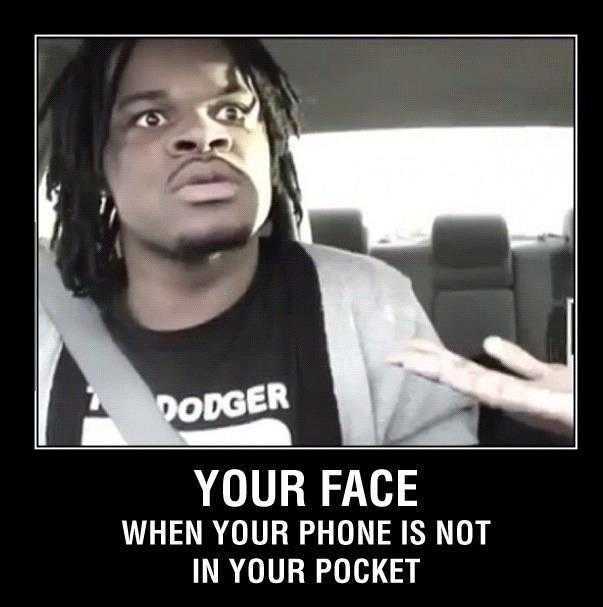 You know when you are sitting next to someone and you are just on your phone cause your bored as fuck and then they have audacity to just watch everything you are doing and they try to fucking hide the fact they are spying on you but like you aren't dumb so you can tell they are side-eyeing you. Like I don't know why but it stresses me out so much and I don't want to do anything because if I look up at them or move my phone so they can't see it, they get offended. Like bitch you were the one that was spying on me so don't get offended. I don't really mind if it is my friends or something because if I am on my phone it is for a particular reason you know, but it just aggravates me. Especially on road trips because I sit in the middle (so my sisters don't literally kill each other) and they both are able to just stare at my phone. Even though they usually don't, I am too scared to do anything in case they look over for even a second and then shout something like "DAMN YOUR SNAPCHATS SO DRY!!" or "Why are you playing that. That's so boring". That is the point where you just put down your phone and stare at them for a while until you reach the perfect moment to say "shut the fuck up" and then you go back to normal.
Jumping out
This one goes out to all the people with siblings who have high blood pressure from the fear that comes with walking past or through a door. It really do be scary because there will also be a 99% chance that someone is going to scare you or throw something at you. It is fun to be fair, if you are the one scaring or throwing something. But I have become very observant in my lifetime because I just scan every sound, movement and light to make sure the coast is clear. Going into my kitchen is the most dangerous place because people can hide at both sides of the door, but if you hide behind the door, I will see you because I look through the crack as I walk by. It is a skill I guess, no biggy lol. And our dog is a big give away too because he just stares at you like an idiot. Another thing is when you are sitting down and you just get the urge to annoy them. It is really weird and can lead to a lot of things. At my stage, we have moved on from attacking the other for what they do and now we kinda just stare at each other like what the fuck just happened. Sometimes, what I like to do is throw a pillow, randomly punch them on the shoulder, leave their door open and then just freestyle it you know. It is quite the fun one, unless they pick to fight back and you get scared that they actually will kill you 🙂
"Are you…"
The last thing I want to mention today is whenever people state the fucking obvious. Like they state every fucking thing as though they have just become the dumbest people on earth. It literally angers me to just talk about it. And these people pop out of nowhere. I could be walking outside with my dog on the leash and someone would pop out from the fucking sky and be like "are you taking the dog on a walk" and you just stare at them like "no, I'm leaving the dog outside to die" Like what the fuck does it look like I'm doing. Or when you sit in a room watching the TV and they come in and are like "oh, are you watching something" and you look at them like "no actually, I am fucking blind. Can you tell me where I am?". They literally ask the most ridiculous things too. I am sure that one of these type of people has just risen up from the depths of hell and asked "are you breathing" and then went back down laughing evilly, leaving the other person on the floor crying with anger. I can picture it now. Can people seriously not just connect the dots, it isn't that hard bitch.
Anyways, I hope you guys enjoyed that and you related to a few of them. You have to admit though, you have been through at least 2 of these. Comment down below if you have and also feel free to tell me what you get annoyed by and I might mention you in my next post. Don't forget to like, follow and comment if you liked this content and I will be sure to make more like this. I hope you have a great day, stay safe and stay yourself PERIODT.
---
I'm not someone who is overly confident, or confident in any sense of the word to be honest, but I have found that there is something that people say when I first talk to them that instantly makes me want to get to know them and be best friends. I have also only really recognised … Continue reading The Method Guaranteed To Make a Lifelong Friend
I know that title makes me sound like I'm fucking ancient or some shit but like I am only 16. To be fair though this is me nearly becoming an adult and like is one of the biggest changes in life so I suppose I can talk about growing up. The difference between me now … Continue reading Growing up: Expectations vs. Reality
I'm in lower 6th and yes I have only been so for about 3 months but the thing is that I didn't even know if I wanted to go back to that hell-hole. The only reason I did go was because I didn't know what else to fucking do and I have FOMO so I … Continue reading Is 6th Year Really Worth It?
Make a one-time donation
Make a monthly donation
Make a yearly donation
Choose an amount
Or enter a custom amount
£
---
Your contribution is appreciated.
Your contribution is appreciated.
Your contribution is appreciated.
Donate
Donate monthly
Donate yearly